Grower Connect: Baum Family
Grower Connect: Baum Family
Meet the Baum Family, wheat producers in 'Big Sky Country'.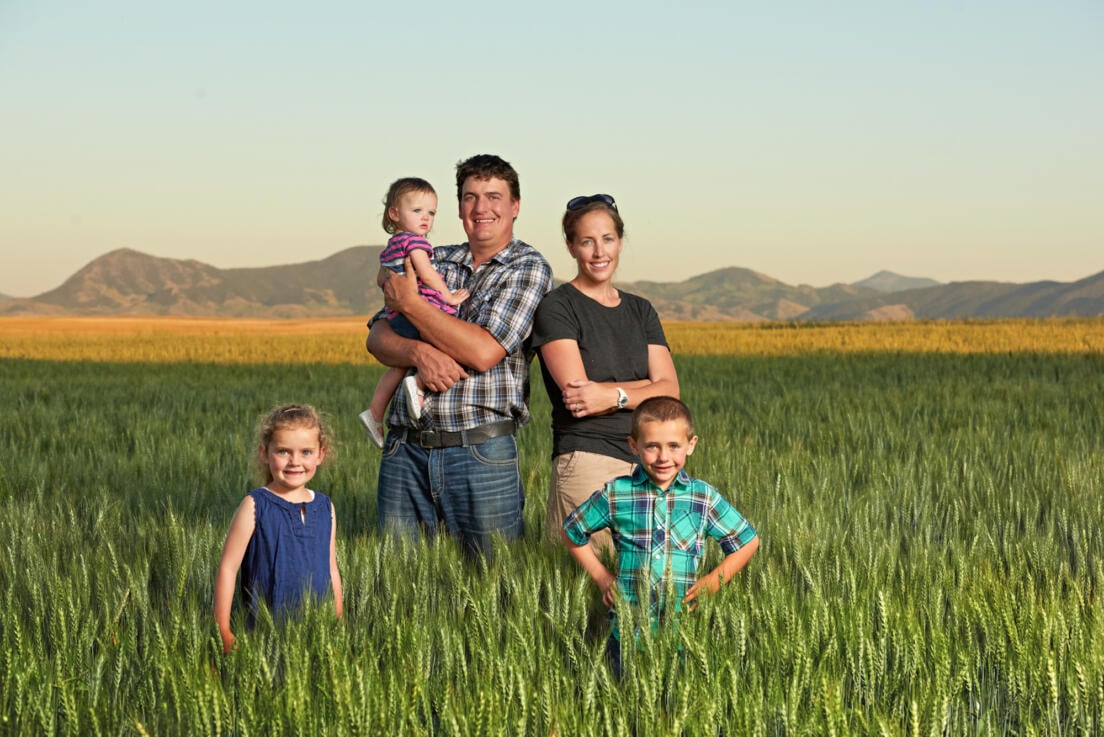 Jake Baum is thinking about the big picture.
He knows the use of technology has changed farming for the better with improved land management and decreased use of inputs, but he also thinks too much automation can put distance between farmers and their connection to the land.
"I ask myself not just if I can do something, but should I do it," Jake explained.
Despite not growing up on a farm, Jake has been passionate about farming for as long as he can remember. He was raised in Highwood, Montana, nestled in a valley between the Missouri River and the Highwood Mountains, 29 miles outside of Great Falls. As a boy, he worked on a neighbor's farm until he attended college at Montana State in Bozeman, where he earned a degree in wheat breeding. After marrying his high school sweetheart, Jenna, he worked in agribusiness in nearby Fort Benton before receiving a call six years ago to return to Highwood.
The farmer he worked for as a boy was ready to pass the reigns to the next generation, and he wanted Jake to take them.
Recently, Jake, Jenna and their three young children — Kade (6), Addie (5) and Tessa (1) — moved to the farm. Now living and working there, Jake thoughtfully ponders questions about how to sustainably serve the land for future generations.
He currently farms a range of crops, including winter wheat, spring wheat, durum, barley, peas and chickpeas. When asked about the diversity, he talked about the importance of sustainable farming.
"Five years ago, we grew wheat exclusively," said Jake. "Now, we understand crop rotation is essential in managing soil pH and the use of fertilizers. Chickpeas and lentils give the land a break between wheat crops."
As he looks out over a sea of green and gold fields where his children are playing, Jake knows his ability to adopt effective and efficient processes is vital. "I'm mindful that we want to pass this on to them."
---