Meet Our Growers: Landreth Family
Grower Connect: Landreth Family
Meet the Landreth family, our local growers in the Pacific Northwest.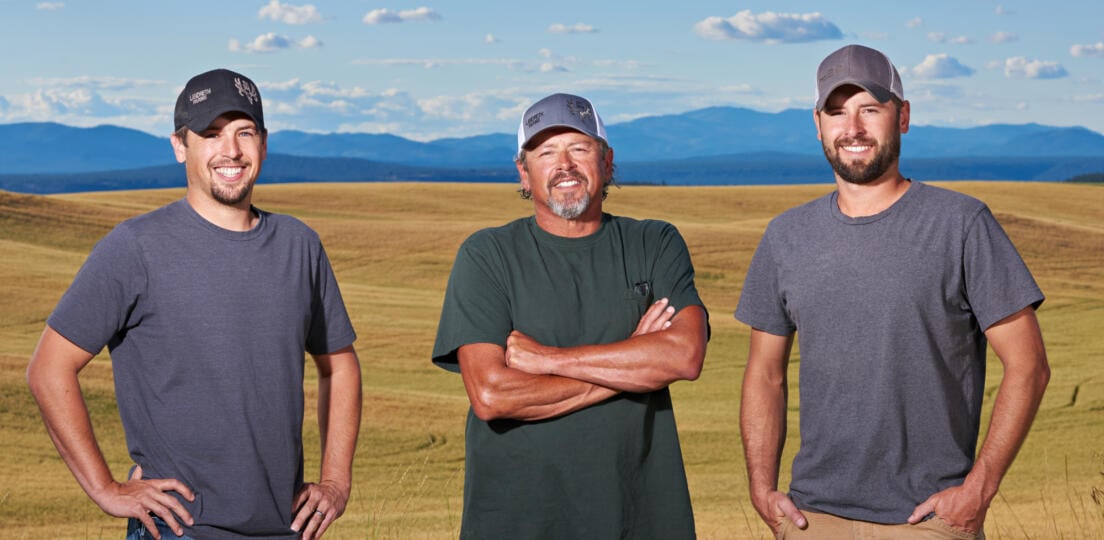 The Landreth family farm was founded in 1868 in Reardan, Washington. Today, Aaron and Nevan Landreth proudly farm the land with their dad, Dale, overseeing operations. For family farms like the Landreth's to survive for generations, agriculture practices must continuously improve and farmers must be willing to take risks.
In 1985, Dale took one risk that put him ahead of his time among many of his farming peers. To increase efficiency and to maintain sustainable farmland, Dale adopted a no-till farming practice. No-till farming is just as it sounds, no equipment is used to change the soil. The advantages of this method include less labor, less equipment-cost and improvements in soil quality.
At the time, there was very little research supporting no-till farming. Dale only knew one area farmer who was utilizing a no-till practice. Today, there are government incentives to encourage farmers to implement this method.
Dale said, "We've seen a big improvement in our land; we can actually see the impact our no-till practice has had. Before no-till, the wind would blow the dirt and we would have trenches where the rain ran off the bluff."
No-till farming isn't the only innovative practice the Landreths have adopted. For the last five years they've been using variable rate fertilizer applications based on yield mapping. Aaron said, "This has really been an improvement for us. We've reduced fertilizer usage by 20-25% and we no longer burn off the crop on the bluffs from using too much fertilizer."
Nevan added, "This wasn't easy to accomplish. It took research and a willingness to take risk. As we continue to realize the benefits of variable rate application, we can be more aggressive for continued improvement."
The Landreth family has increased their yield by 10% in the last several years through better land management practices. They are proud of how the family has been able to work together to address farming challenges by adopting effective and more efficient practices. The Landreths have a steadfast commitment to hard work and will continue taking calculated risks to keep their farm sustainable for generations to come.
---