The Steffen and Froetschner Families
The Steffen and Froetschner families
Know more about Bar F Farms' long history of advancing sustainable and regenerative practices.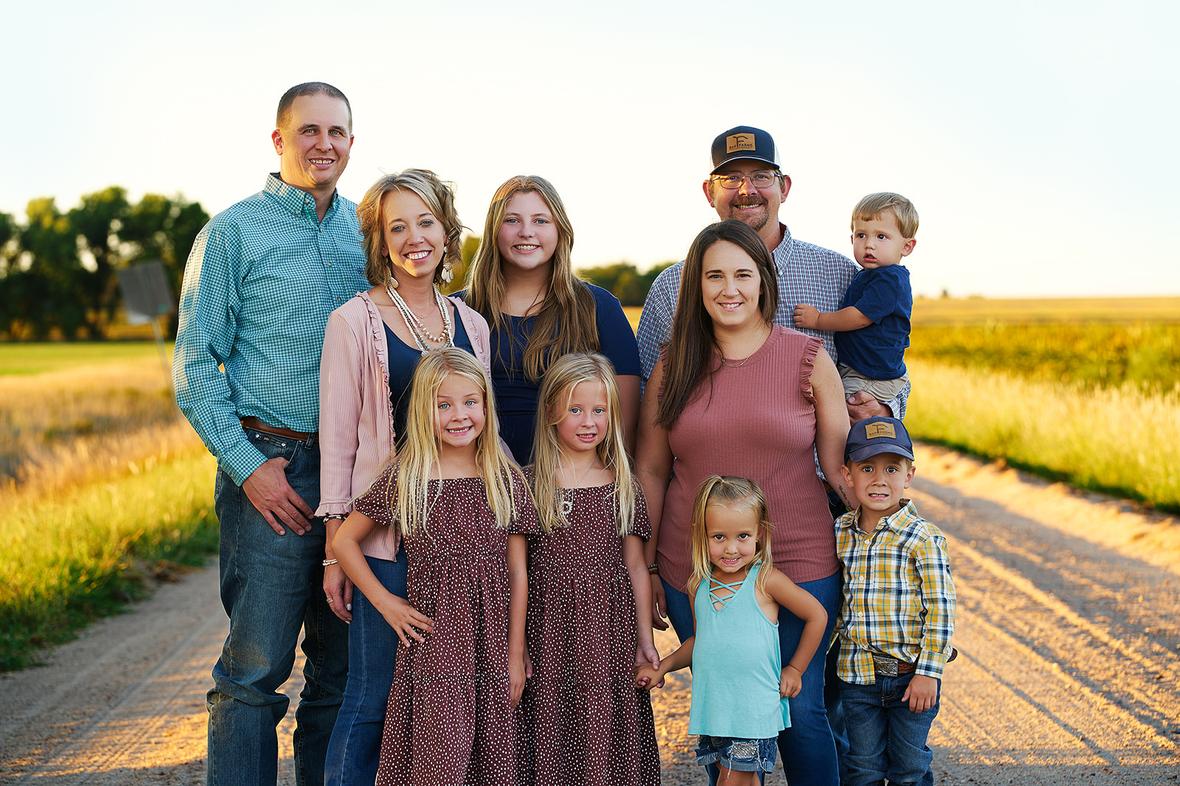 The Steffen and Froetschner families.
Bar F Farms is a 5th generation cattle and grain farming operation based in Larned, KS. The farm is a family collaboration between Andrew and Erica Froetschner and Tyson and Chelsea Steffen. Andrew and Chelsea are siblings and grew up on the farm. Tyson and Chelsea have three daughters, Addison, Paisley, and Camille, who now live on the farmstead, while Andrew and Erica live nearby with their two sons, Karver and Lennox, and daughter Palmer.
Bar F Farms has partnered with ADM to grow a special type of white sorghum, ideal for food applications with a sweeter, nuttier flavor than other varieties. They also participate in ADM's sustainable agriculture project, which helps producers assess environmental criteria, including biodiversity and water quality, and measure GHG emissions and reductions over time.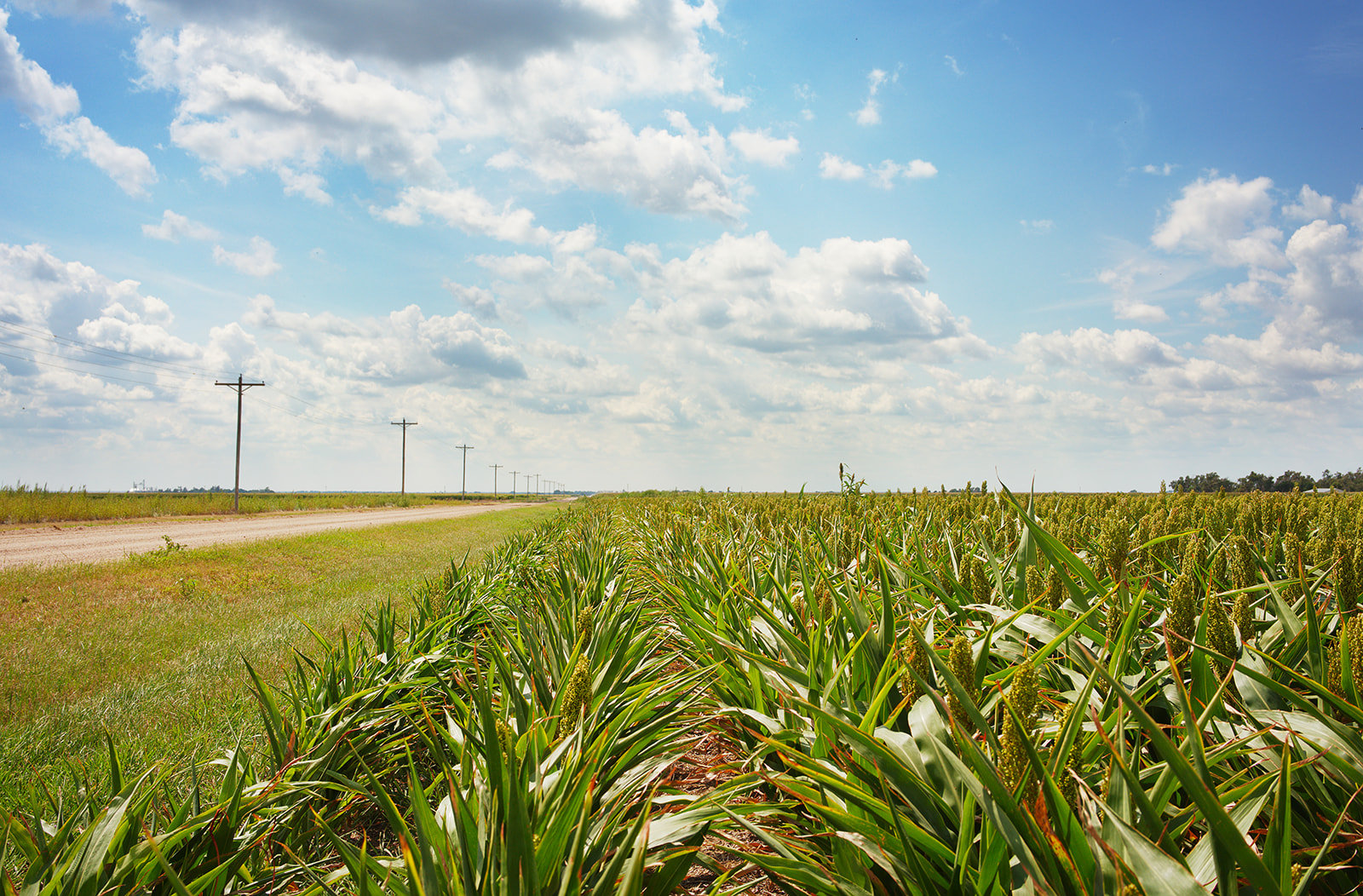 In discussing the sustainable credentials of sorghum, the families shared how their farm has been advancing regenerative agriculture (sometimes referred to as conservation agriculture) practices for decades, primarily crop rotation (to maximize crop diversity) and livestock integration.
In addition to the sustainability credentials of sorghum as a crop, producers like Bar F Farms also use livestock integration, a principle of regenerative agriculture, as part of their holistic farming approach. The use of livestock in farming has long shown to be a holistic and environmentally friendly way to enrich soil. The animals naturally increase the organic matter in the soil which reduces the need for additional nutrients, making the health of the land stronger and more sustainable for longer periods of time than other methods.
---