Aliança da Terra –Sustainable Soy in Latin America
Aliança da Terra –Sustainable Soy in Latin America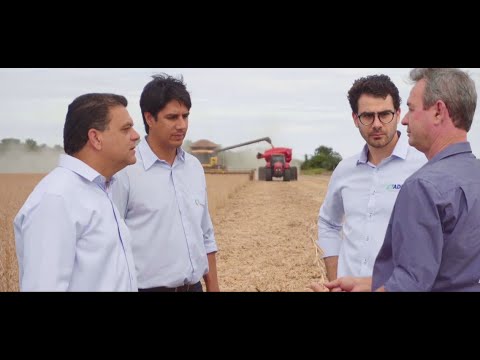 Aliança da Terra –Sustainable Soy in Latin America
Aliança da Terra –Sustainable Soy in Latin America
Since 2009, ADM has supported Aliança da Terra, an agricultural-improvement program based in Latin America. It focuses on helping soybean producers in Brazil and Paraguay implement sustainable farming practices that protect the environment and improve yields. This can help reduce the pressure to expand into ecologically sensitive areas. ADM is a founding sponsor of the program, and over the past ten years, we have seen the fruits of our efforts, as the program has been implemented on nearly 450 properties covering over 1,400,000 hectares. In 2019, we focused on 20 rural properties totaling 45,000 hectares.
When a farmer opts into the program, a technical advisor visits the farm to assess current conditions including best management practices and legal compliance in the areas of labor, safety practices and environmental protection. The assessment highlights improvement opportunities for the grower, without fear of negative repercussions. The technical advisor creates a socio-environmental diagnosis and action plan. In the final aspect of the program, the grower commits to implement agreed actions and to monitor annual progress.
Technical assistance, information and transparency drive transformation through continuous improvement over time. This personalized approach and field-level success has earned the trust and support of local growers.