ADM Maps Citrus Preferences Around the World: APAC
ADM Maps Citrus Preferences Around the World: APAC
As consumers' needs and demands evolve over time and throughout various regions around the world, so do palates and flavor preferences. ADM has discovered through recently conducted proprietary consumer research that different citrus varietals can fill gaps in consumers' flavor experiences, providing the tantalizing zing or refreshing juicy note they crave.
From the familiar to the new, ADM's Unfolding Citrus study demonstrates the vast formulation possibilities available for citrus flavors. In the Asia Pacific (APAC) region specifically, market research shows that the citrus flavors segment will have a CAGR of 4.21% during 2022-20271, making it the region with the most growth potential for citrus as compared to Europe, the Middle East and Africa (EMEA) and North America.
"What we continue to find through our Unfolding Citrus study is that the opportunity for citrus is boundless," said Zona Negri, APAC director of product marketing, flavors, ADM. "Whether that's reviving the classics or bringing forward the distinct aroma and flavor nuances of novel citrus, consumers are seeking out products bursting with citrus flavors, and brands that respond now will captivate a broader consumer audience."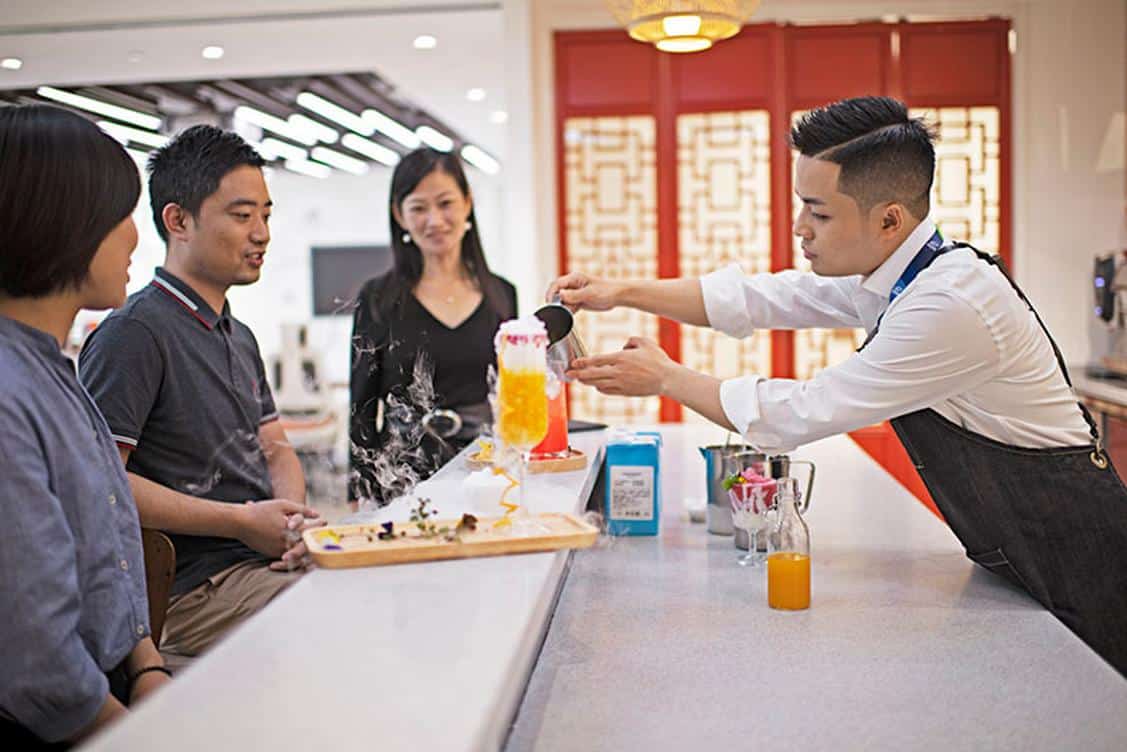 Bold, Bright and Aromatic Citrus Shines in APAC
For APAC, citrus-flavored products are flourishing, with the Unfolding Citrus study pointing to consumers in this region excited by stronger and fresher-tasting profiles. In fact, across APAC, respondents shared an overwhelming preference for bold and bright citrus flavors2.
"At the same time, the fragrance of citrus-forward offerings is just as important as the flavor for this region," said Negri. "Building products, particularly beverages, with authentic aromas that enchant the senses are crucial for APAC consumers when experiencing familiar flavors and when branching out to new varietals."
Interest in the 'basic' citrus icons of lemon and orange remains high in APAC, and survey results also show a noticeable increase in the appetite for mandarin, 'red citrus' – pink and ruby red grapefruit and blood orange – as well as lime2. This dichotomy is heightened by APAC consumers' fascination with the provenance of citrus, seeking locality, as well as exotic varietals concurrently2.
"There is opportunity in APAC to reimagine all-time favorite citrus tonalities, while also bringing new citrus experiences to the forefront," said Negri.
Notably, a combined 63% of consumers in APAC are purchasing beer and cocktails (including low and no-alcohol offerings), cider, spirits and hard seltzers, including Chu-Hi (a popular Japanese alcohol beverage)2. Consumers in this sector tend to lean into exploration and new experiences, representing significant opportunity for expressive, bold and aromatic citrus profiles. Think mandarin soju, hyuganatsu ready-to-drink (RTD) cocktails or finger lime non-alcoholic wine.
Flavored and functional waters, energy drinks, RTD teas and carbonated soft drinks (CSDs) are also prominent and fast-growing beverage categories for APAC consumers seeking bright, lively and fresh notes2. These categories are already starting to address consumers' changing taste expectations, which is visible in launches of yuzu-flavored energy drinks, dekopon-flavored carbonated drinks, Assam lemon-flavored RTD teas and more.
"While there are overarching trends within this region and throughout beverage categories, each of the countries and markets surveyed in APAC demonstrated different needs, attitudes and perceptions," said Negri. "From Indonesia to the Philippines and China to Australia, there are distinct variations of the citrus varieties and tonalities about which consumers are curious in the beverage space."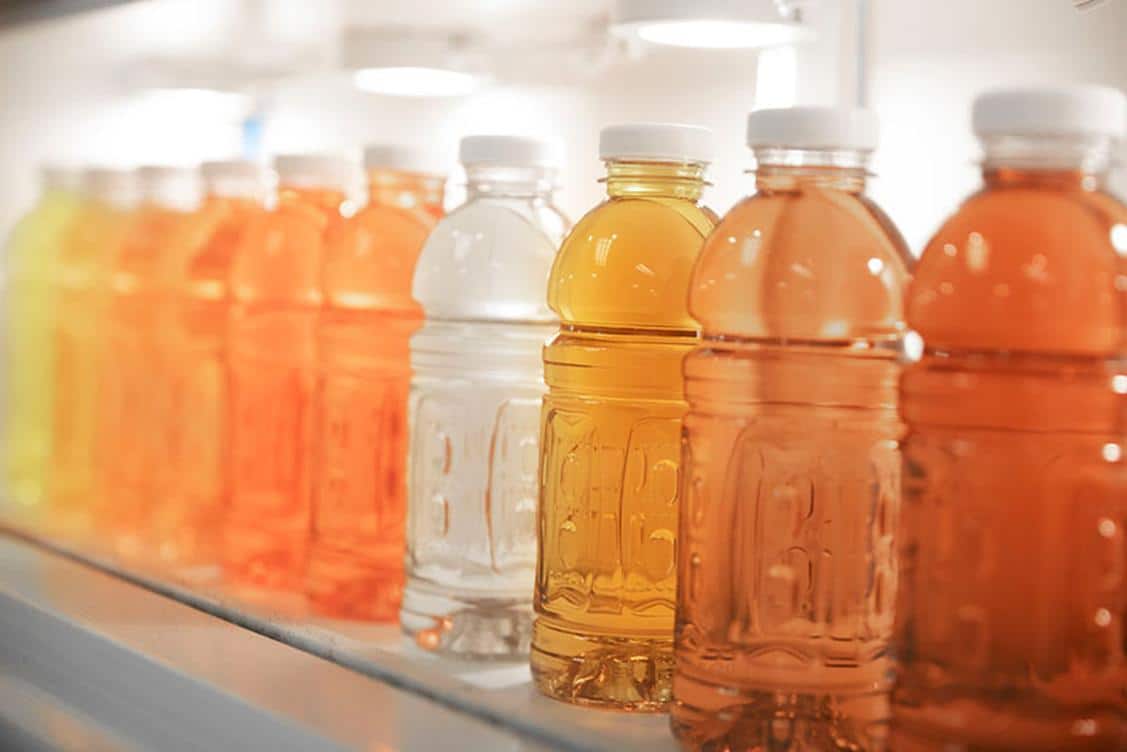 For example, Indonesia is one of the largest beverage markets in southeast Asia, and the Unfolding Citrus research shows that Indonesian consumers have a good awareness of different citrus varietals, with many demonstrating high enthusiasm toward citrus-flavored beverages. While lemon dominates in Indonesia, there is opportunity for exploration in orange (jeruk), blood orange (jeruk manis), key lime and even mandarin, offering consumers familiar but evolved citrus profiles. Lesser-known citrus flavors, such as calamansi and clementine, also hold potential for future innovation.
Like many other countries across APAC, Chinese consumers are curious about citrus-flavored beverages beyond orange, lemon, mandarin and lime, seeking both reinvention of these familiar flavors, as well as new experiences. 'Red citrus' represents what the next generation of on-trend beverage citrus flavors could be in China. Survey results also show that interest in 'provenance citrus' exceeds levels of awareness, indicating a desire for storytelling and emotional connections with beverage product purchases. This includes emerging Asian citrus varietals, such as Assam lemon, calamansi and kumquat, to name a few.
"The APAC market is incredibly diverse, with differing preferences that must be recognized between country and beverage category. Our research is unlocking crucial insight into what consumers want and the opportunities beverage manufacturers have to push boundaries and fill unique niches," said Negri. "We have taken what we learned from this study and coupled it with our citrus expertise and technologies to deliver specific tonalities and address distinct formulation targets."
ADM recently launched Corefold™, a new, exclusive citrus technology, that is exceptional throughout beverage categories and can deliver on the bold and bright flavors and aromas consumers across APAC desire. Through novel and proprietary separation technologies and concentration methods, Corefold™ focuses on the core part of citrus oil, emphasizing the molecules responsible for impact and mouthfeel while capturing top notes for freshness and aroma.
"The nuanced flavors and aromas we are able to capture with Corefold™ takes what is possible in citrus beverage formulations that much further," said Negri. "We are excited to share this exceptional technology with our customers serving APAC and other regions."
Get a Global Perspective
Read about Unfolding Citrus insights for North America here, and discover more about ADM's citrus capabilities here. Insights from the EMEA region will be shared soon.
1Markets and Markets, Food Flavors Market, October 2022
2ADM Outside Voice℠, Unfolding Citrus Study, 2022
---