How ADM is Working to Decarbonize the World
How ADM is Working to Decarbonize the World
Sustainability is shaping every aspect of our future and driving consumer demand across industries. Today's consumers are fully aware of the importance of decarbonization and stabilizing Earth's rising temperature for the future health of the planet, and these considerations are shaping their everyday buying decisions.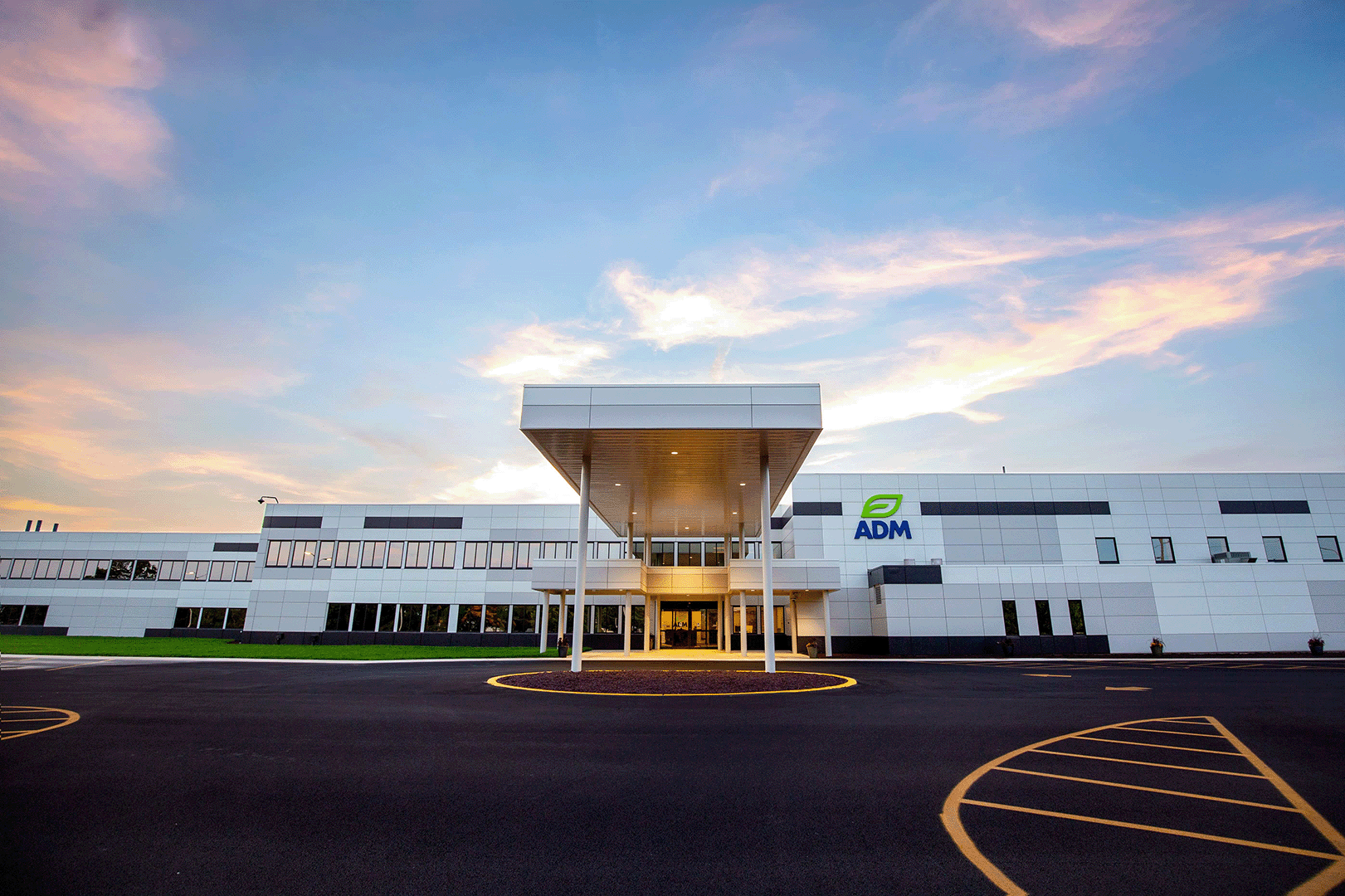 Sustainability is a pillar of ADM's growth strategy and a foundation of our purpose as a company. We're scaling up our efforts, and thanks to an irreplaceable global asset footprint, an efficient and integrated supply chain network, and a commitment to offering solutions for our customers, our shareholders and our planet, we're driving leadership in reducing carbon intensity across the food, agriculture and CPG value chains.
It All Starts on the Farm
ADM's value chain stretches from seed to fork, and we work with growers around the globe to provide them with solutions to enhance their sustainability practices and reduce their carbon emissions.
Last year, we unveiled a new goal to reduce our Scope 3 greenhouse gas emissions by 25% by 2035, and part of keeping this pledge includes collaborating with farmers to expand the number of acres involved in regenerative agriculture programs. In May, in partnership with the U.S. Department of Agriculture's Natural Resources Conservation Service and the National Fish and Wildlife Foundation, we unveiled $20 million in incentives for farmers to plant cover crops – a beneficial agricultural practice that optimizes soil health, sequesters carbon and helps prevent runoff and erosion – across the U.S. Midwest.
Expanding the Frontier of Planet-friendly Products
ADM has a long history of innovative plant-based industrial and consumer solutions, and with unparalleled global production and R&D capabilities, we are strategically expanding our presence in this fast-growing category. In 2020, we launched BioSolutions, a growth platform that offers an ever-increasing array of plant-based replacements for mostly petroleum-based products in high-growth segments, including pharmaceuticals, personal care, textiles and paper products. In 2021, its first full year, BioSolutions delivered $100 million in new annualized revenue, and realized $55 million in new revenue wins in the first quarter of 2022 alone.
ADM is also advancing other opportunities in the space, evidenced by our agreement with LG Chem to explore U.S.-based production of lactic acid to meet the growing demand for bioplastics and a wide array of other plant-based products.
And we are a leader in the fast-growing alternative protein space, supporting the vast and expanding universe of consumers around the globe seeking more environmentally friendly food and drink.
Creating Fuels for the Future
Demand for renewable diesel – a low-carbon intensity, drop-in replacement for petroleum-based diesel – is rising. As one of the largest vegetable oil producers in the world, ADM is well positioned to meet this critical need. Under a joint venture and offtake agreement with Marathon Petroleum Corp., we recently broke ground at a new soybean crush and refining facility that will produce approximately 600 million pounds of refined soybean oil annually, enough feedstock for around 75 million gallons of renewable diesel per year.
Because it's crucial to find ways to make air travel more eco-friendly, the U.S. and the E.U. have both set goals that would collectively support the annual production of almost 4 billion gallons of Sustainable Aviation Fuel (SAF) by 2030, and more than 45 billion gallons annually by 2050. To meet surging demand, we're currently working with partners to explore converting up to 900 million gallons of ethanol into approximately 500 million gallons of SAF on a yearly basis.
Capturing and Sequestering Carbon
Over the course of the last decade, ADM has safely and permanently stored more than 3.5 million metric tons of CO2 a mile and a half underground at our first-of-its kind commercial carbon capture and sequestration (CCS) site in Decatur, Illinois. Now, we're expanding those efforts across our North America footprint, with agreements with companies like Wolf Midstream and Tallgrass Energy to explore the use of pipelines to connect three more major production facilities to CCS capabilities, significantly reducing their emissions.
CCS is a powerful tool that is contributing to sweeping positive changes in how ADM operates overall. With the help of CCS, our U.S. flour milling operations achieved net carbon neutral status in 2021 – a first in the industry. We're also working with clean energy company NET Power and 8 Rivers to integrate CCS technology at our Decatur facilities and create a groundbreaking zero-emissions power plant.
Leading Transformation
ADM has a key role in driving urgently needed progress forward and we're deeply committed to be a trailblazer of transformation. Sustainability is foundational to our strategy, and to fulfilling our purpose. That's why we recently committed to work with the Science-based Targets Initiative, with the goal of obtaining their approval of ADM's climate targets and our alignment with ambitious global goals to limit rising temperatures to 1.5 degrees Celsius. And it's why, in 2022, we issued our first-ever sustainability bond, representing $750 million in capital to support efforts in sustainable agriculture, energy efficiency, food security and more.
As ADM continues to leverage its unmatched expertise and irreplicable production capacity and feedstock access to help pave the way to a more sustainable future, we are poised for even more profitable growth. We're empowering entire industries to usher in a bold new era, and we'll continue to lead these efforts to meet growing needs and protect people, animals and the planet we all share.
Click here to learn more about ADM, or here to view our December 2021 investor day.
To learn more about ADM's commitment to decarbonization and other environmental topics, read our newly released 2021 Corporate Sustainability Report.
Contact our Investor Relations team for additional information.
---