More about Beans & Pulses
More about Beans & Pulses
Nutritious and Delicious: Today's consumers are more conscious about making healthy choices.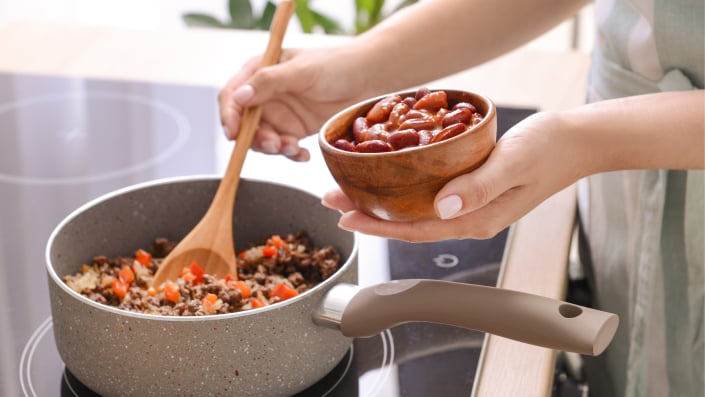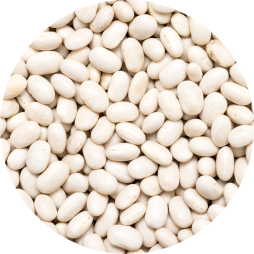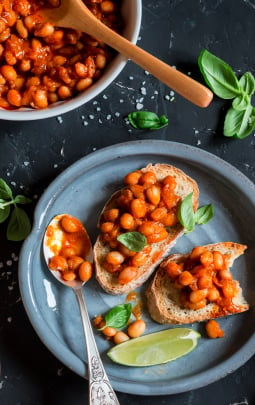 A healthy choice: Wholesome, modern nutrition
Consumers want nutrient-dense, minimally processed foods that are sustainably-sourced. They're looking for great tasting food high in protein, fiber, vitamins and minerals. ADM NutriStem™ beans and pulses answer that call. Minimally processed without GMO labeling, gluten-free and with no additional allergen labeling needed, our beans and pulses deliver the clean label ingredients consumers crave. Partner with ADM to create both turnkey and customized formulations that add value and help you get to market faster. Our food safety program is rigorous and utilizes a validated kill-step method in our seed processing to ensure product safety.
Hi! BRB
ERROR CODE: 503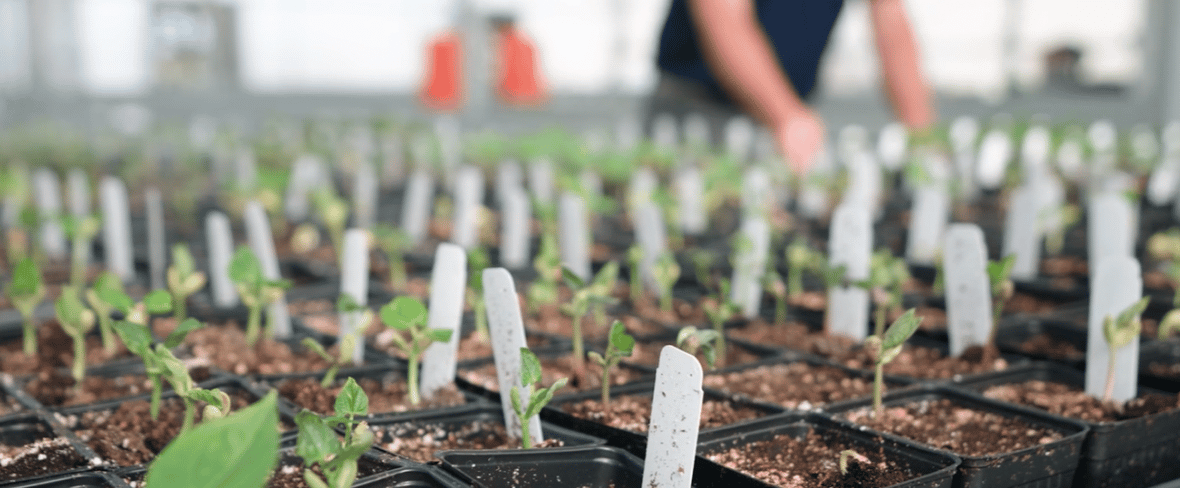 Sustainable bean greatness revealed.
Take a peek behind the curtain at ADM's sustainable approach to clean label bean processing and discover how you can create on-trend bean and pulse products with superior taste, functionality and nutritional quality each and every time.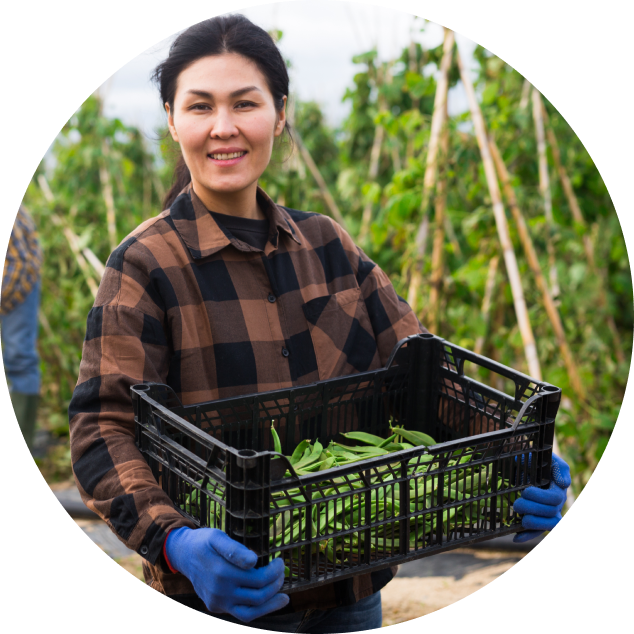 Quality ingredients in sustainable supply
ADM's traceable, 100% vertically-integrated North American supply chain and close partnership with growers ensures the highest quality ingredients and unrivaled consistency. Our beans and pulses go through stringent processing to bring only the cleanest, taste-forward ingredients to final products.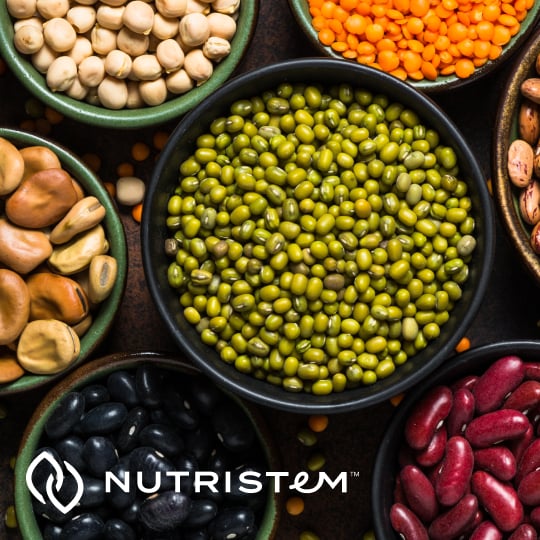 The right products
NutriStem™ offers the broadest portfolio of bean and pulse ingredients to help you deliver consumer-pleasing, on-trend plant nutrition. ADM's bean and pulse ingredients are grown and processed in the U.S., and most are nutritionally comparable to whole, cooked beans. With an unrivaled portfolio, we offer virtually every type of plant-based ingredient you need to give consumers the great taste, texture and nutrition they demand. Created with functionality in mind across a wide range of options (organic, without GMO labeling), our beans and pulses are sure to meet any formulation challenge and deliver on both taste and nutrition, every time. ADM's beans (navy, chickpea, black, pinto, red) and pulses (lentils, yellow peas) are available in a variety of formats:
Whole Beans
As the largest commercial bean supplier in the world, ADM is the only company with a completely vertically integrated, closed-loop supply chain offering a variety of triple-cleaned, bulk commodity dry beans. Consistently high-quality, our dry beans can be used in manufactured products or packaged dry. The classes of beans we contract with growers and processors include:
Navy
Pinto
Black
Small red
Pink
Mayacoba
Great northern
Dark red kidney
Light red kidney
Chickpea (garbanzo)


Read more about our bean & pulse offerings.
Our comprehensive portfolio of triple-cleaned dry beans serves packaged goods, canning and side dish applications. The quality and consistency of our beans are supported by investments in cutting-edge cleaning equipment including destoning, aspiration, milling and electronic eye machines. Our diverse origination network and ability to ship rail, container and truck makes ADM the only choice to support your dry bean needs.
Bean & Pulse Ingredients
Our NutriStem™ bean and pulse ingredients are available in both raw and pregelled forms and are suitable for a wide variety of applications. They can be used in meal and side dish solutions, meat and dairy alternatives and a wide range of on-trend snacks, bars, cereals and beverages—without altering the taste, texture or appearance of foods your customers already know and love. Our technical experts can help you choose the best ingredient to enhance your application. These products are available as whole dehydrated, grits, meals, flours and crisps and can be made available in either conventional or organic:
Navy bean
Black bean
Pinto bean
Chickpea (also roasted and seasoned)
Fava bean (also roasted and seasoned)
Green lentil
Green pea
Red lentil
Small red bean
Yellow pea
Hi! BRB
ERROR CODE: 503
Wholesome Ingredients Related Content
Wholesome Ingredients Guide
Did you know 1 in 4 consumers say they're eating more plant-sourced protein compared to the previous year? Download our infographic to learn more about the on-trend, wholesome ingredients fueling the plant-forward movement 
Partner with us now!
For general inquires, questions or more information, please reach out to us. We are here to help.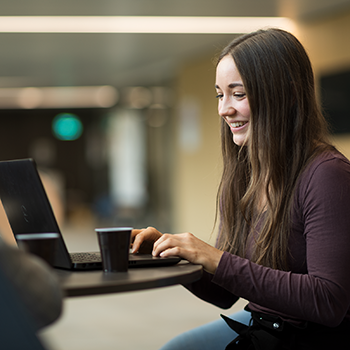 This content is based on United States laws and regulations applicable on the day of publication of this content. We point out that customers are required to ensure that any labeling and claims made by customers for their finished products must be based on the regulatory requirements and scientific standards of the country in which the final products are offered for sale. Not all products are available in all regions.
---