Meet Our Growers: Peterson Family
Grower Connect: Peterson Family
Kansas white wheat is an iconic American crop. Meet the growers dedicated to its production.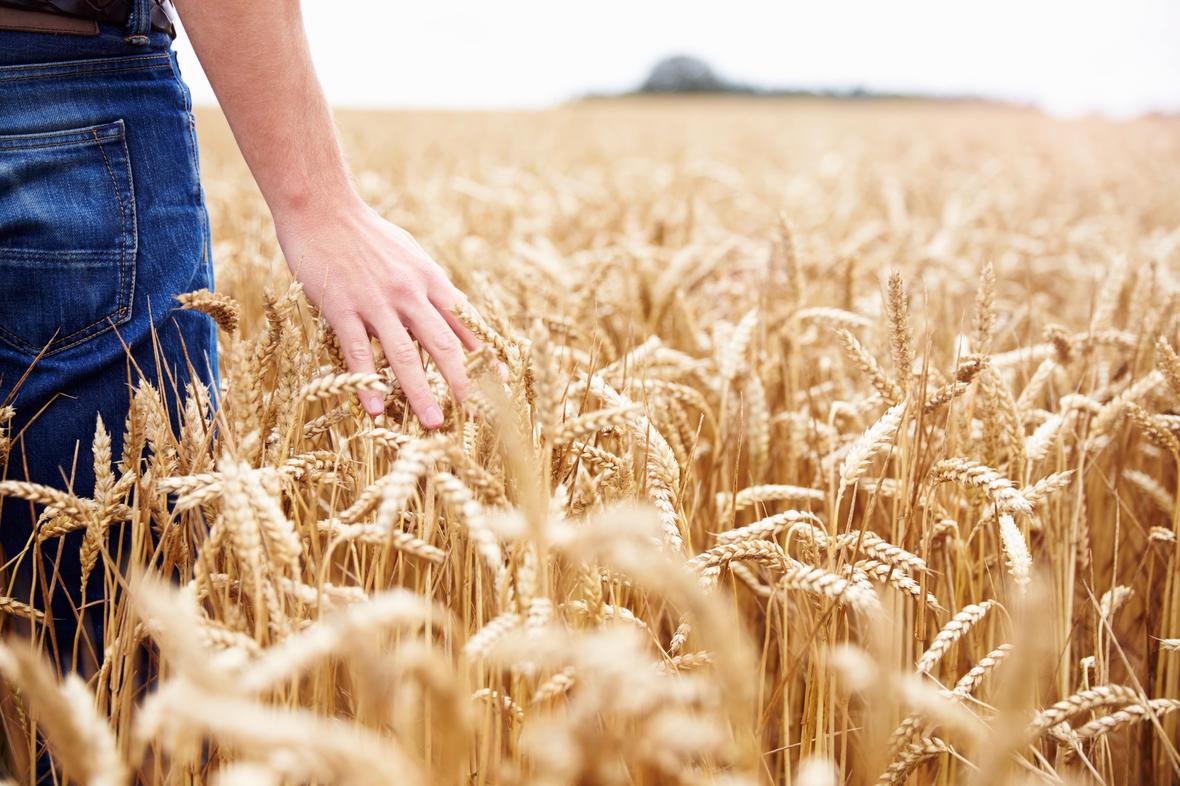 When you think of Kansas, you probably picture endless wheat fields and blue skies for miles. And for the most part, you'd be right. Kansas is the leading white wheat producer in the United States, with production levels fluctuating with rainfall—or lack thereof.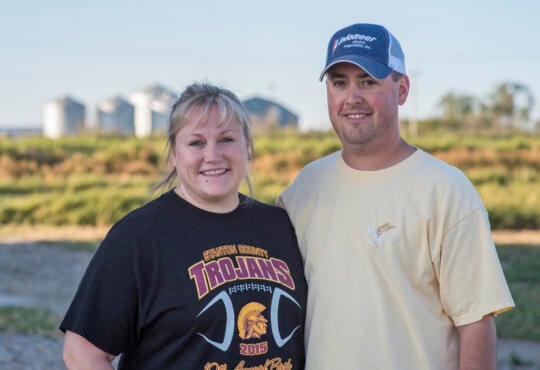 One white wheat grower who understands these fluctuations well is Brian Peterson of Johnson, Kansas. His family has been farming in Kansas for generations. Brian grew up farming with his grandfather while he was in high school, and after getting his business management degree, Brian knew he'd run a farm of his own.
For Brian and his wife, Shawna, farming is a way of life. "It's what's in our blood, and it's what we've grown up knowing," said Brian. But that doesn't mean it's always been easy.
"I got into farming for myself because I love being outdoors and working with ever-changing technology," said Brian. "The constant changes keep it interesting, but also make it very challenging—and these challenges are what keep it fun."
For years, Brian farmed red wheat, but has recently transitioned entirely to white wheat. "We're willing to take some risks and be at the beginning of trends, but we don't usually want to be the first ones to try something new," said Brian. Every growing season, new seeds are available to grain farmers, but not all of them work out. Brian explained that his neighbors first tested a white wheat crop in their fields, and after a successful yield, Brian's farm joined them.
"Using technology, we're always trying to leave the ground better than we found it," said Brian. This eye towards future generations is the foundation of Brian's land management philosophy and sustainability mission.
Brian hopes that the ADM Grower Connect program can help address several key misunderstandings about farmers in America. "Farming is very challenging, and there's this idea that you just stick a seed in the ground and it grows. That's not how it works," said Brian. "And just like your computer at home, our technology is always changing—no matter what you've got, it's out of date."
---