Enrich Lives
Enrich Lives
We believe that a skilled workforce and strong relationships with communities are core to our success and growth, and we can make a lasting impact on the world.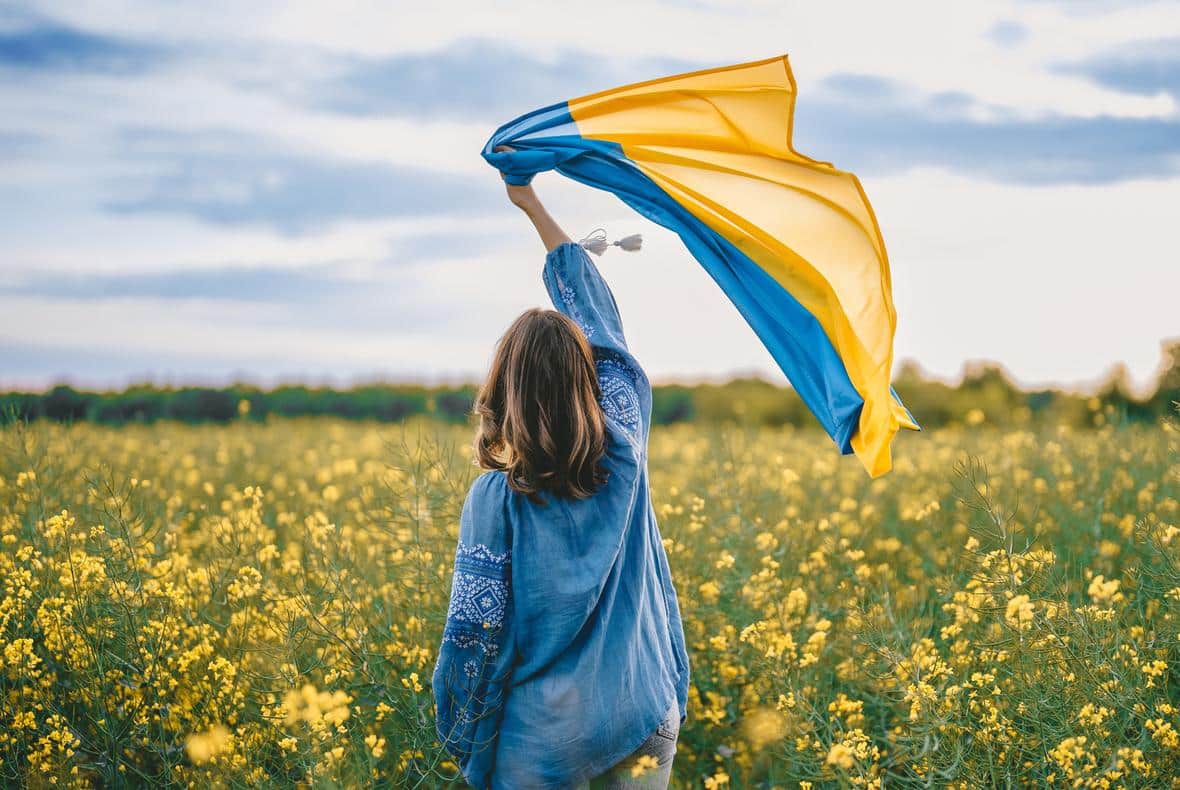 ADM Cares
At ADM, we believe in the concept of shared value creation. Our corporate social investment program, ADM Cares, aligns corporate giving with our business strategies and sustainability objectives.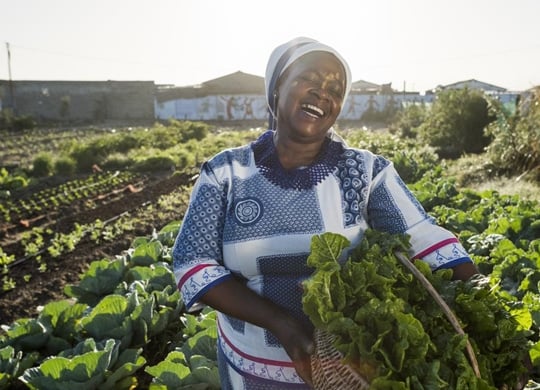 ADM Cares
Through the program, we work to sustain and strengthen our commitment to communities where we work, live, and operate by directing funding to initiatives and organizations driving meaningful social, economic, and environmental progress.
In 2022, ADM Cares grants targeted three focus areas aligned with our purpose of unlocking nature to enrich lives: education, food security, and sustainable agriculture. Moving into 2023, we have refined our focus areas to complement ADM's growth strategy and business priorities to be: sustainability, food security, and health and well-being.
Areas of Focus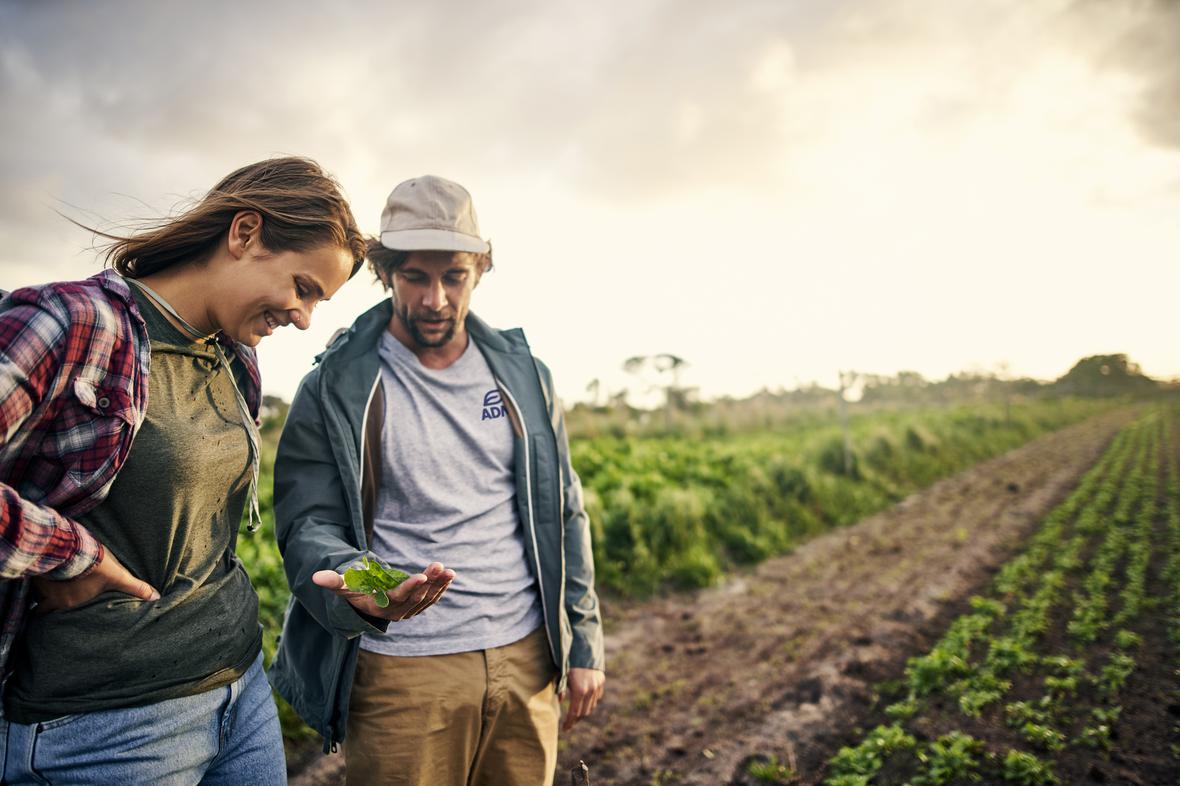 Advancing Sustainability
We support programs that develop and advance local farming while encouraging sustainable practices.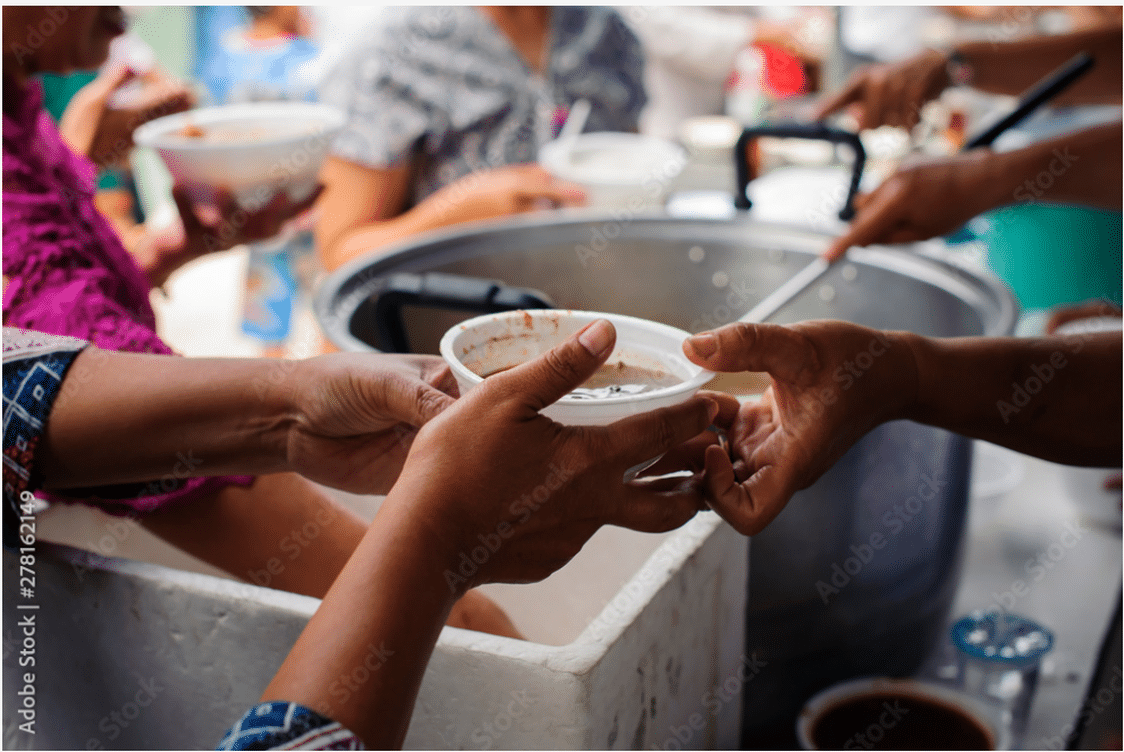 Increasing Food Security
ADM Cares is committed to increasing food security in communities around the globe by supporting hunger relief.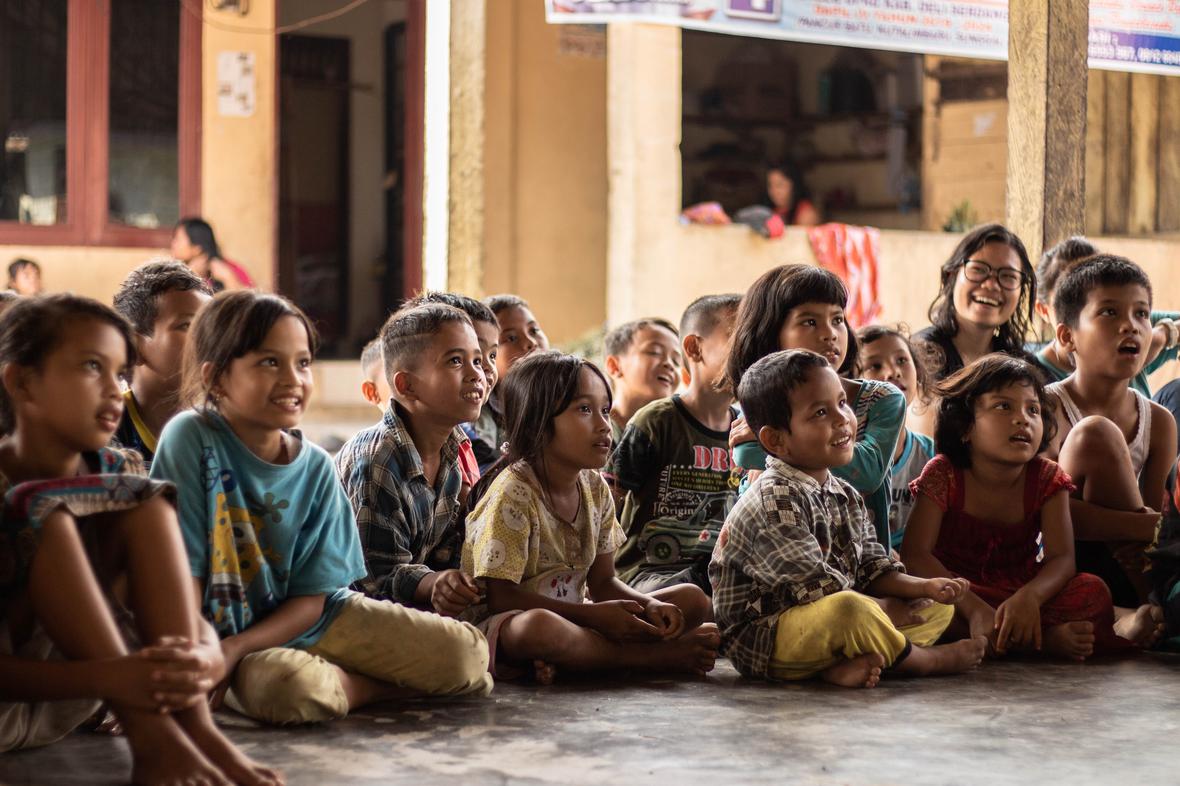 The ADM Cares team evaluates potential projects to ensure they meet eligibility criteria and further our work toward our goals in these focus areas. The impacts from projects receiving ADM Cares support are measured through annual outcome reports to allow for ongoing community needs assessments and to ensure critical issues are addressed.
By focusing on these areas, ADM Cares programs advance our sustainability goals, with special attention to partnerships that advance the United Nations Sustainable Development Goals (SDGs) aligned with our sustainability and business objectives.
Specifically, we work to support Goal 2: Zero Hunger; Goal 6: Clean Water and Sanitation; Goal 8: Decent Work and Economic Growth; Goal 13: Climate Action, and Goal 15: Life on Land.
We strive to sustain and strengthen communities where ADM colleagues work, live, and operate by directing funding, volunteerism, and industry knowledge to initiatives and organizations that drive meaningful social, economic, and environmental progress worldwide. ADM Cares optimizes our social impacts around the world, and through these partnerships, we are able to exponentially leverage our philanthropy to make a meaningful impact in the lives of many around the world.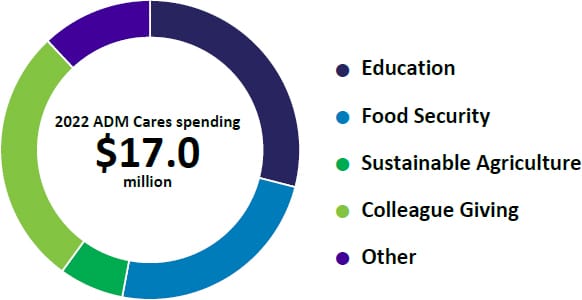 Human Rights
At ADM, we are committed to doing business with integrity. We believe in paving the way with good business practices, progressive solutions, and mindful actions that make a positive impact.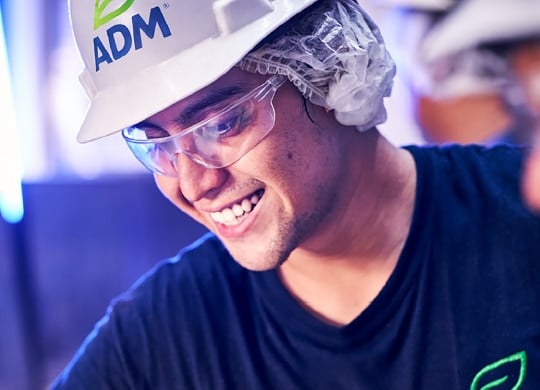 We actively work to protect human rights in our operations and supply chains, taking actions that make a measurable, sustainable difference for communities and ecosystems around the world. While governments have the primary duty to protect and ensure the fulfillment of human rights, we have a role to play in protecting human rights in our operations, our supply chains, and the communities where we operate. We have the opportunity to enact change globally, and our 2022 efforts demonstrate our commitment to protect human rights throughout our supply chains.
Supply Chain Due Diligence
Working with our suppliers to assess and address risks increases transparency and enables collaboration to protect human rights throughout our supply chain. Supply chain due diligence is a critical component of our Human Rights program, and strategically engaging with our supply chain takes three steps: mapping, risk assessment, and mitigation strategies. For more detailed information, please view our most recent Human Rights Report.
Supply Chain Mapping
ADM has vast and varied supply chains. Our origination team procures raw commodities, such as corn, soybeans, wheat, and softseeds from all over the world. Our procurement team sources ingredients and indirect supplies needed to run our operations. We have been working for several years to assess our origination footprint and the risks associated with those commodities and geographies. Our dashboard contains KPIs related to traceability.
In 2022, we began mapping our ingredient supply chains to country of origin, successfully mapping over 90% of our Human Nutrition business ingredient procurement. That number continues to grow as we work diligently to assess our supply chains and continue engaging with our suppliers.
Risk Assessment
We use many tools to assess the risks in our supply chains. Using knowledge of origin of supply, we can calculate commodity-geography specific risk ratings to identify our highest risk sourcing. Using industry-leading tools and platforms, we are able to standardize risk ranking and scoring mechanisms, evaluate specific risks within different supply chains, monitor news and press, and ensure proper focus on salient human rights risks. A combination of internal and third-party tools allows us to comprehensively assess risk across business units.
Risk Mitigation
A successful supply chain due diligence program requires effective risk mitigation strategies. We are working to engage with our strategic suppliers on their sustainability programs, as well as ensure compliance with our policies and future due diligence regulatory requirements. Our mitigation strategies are based on a supplier's risk rating and can include the use of sustainability self-assessment questionnaires, contractual assurances, and social compliance auditing.
We have developed sourcing protocols for some high-risk goods and materials. For example, we require all of our direct palm suppliers to have a human rights policy aligned with ours and to implement a human rights due diligence program to ensure compliance with the policy. In addition, over the past year, we have been working with our legal team to include language in supply contracts that suppliers must abide by our Supplier Expectations, including our Human Rights Policy. These suppliers have the understanding that business relationships can be terminated upon discovery of human rights violations.
SEDEX
In addition to working with suppliers and other key stakeholders to ensure we are sourcing in ways that protect human rights, we participate in an auditing program to verify to ourselves and interested customers that we are upholding our core beliefs within our operations. ADM is a member of Sedex, the world's largest online platform for supply chain assessment, and we use the organization's audit program to assess, improve, and report on sustainability practices. Each year, selected facilities host responsible sourcing audits conducted by third-party auditors. In addition to noting potential risks and opportunities for improvement, the audits also allow us to monitor for egregious violations of rights. When findings are identified, our sustainability, legal, operations, and compliance teams work with the location to identify and implement corrective actions. In 2022, ADM hosted 28 Sedex audits across all business units and in nine countries. At the ADM facilities visited in 2022, there were no fees charged to job-seekers in exchange for employment, and no collateral was taken in the form of money, identification, or other personal belongings without workers' consent as a condition of employment by ADM or contracted companies. No human trafficking or forced labor of any kind was observed.
We continue to explore ways to leverage Sedex risk tools and audits in our supply chains to gain this level of insight and work with suppliers to mitigate risks.
Diversity, Equity, and Inclusion
Having an inclusive culture allows us to cultivate innovation. We believe that true innovation arises from having many different perspectives and backgrounds at the highest levels of an organization, and we have a comprehensive plan in place to promote inclusion and equity at ADM.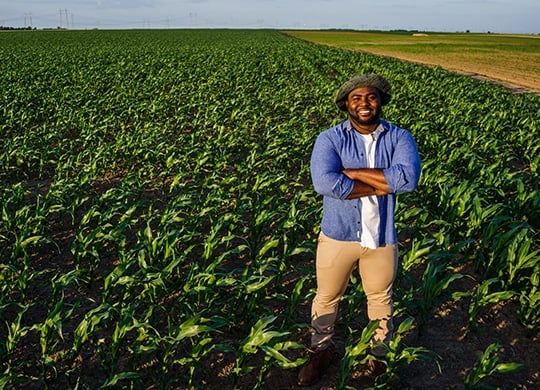 Each region has a Diversity, Equity, & Inclusion (DE&I) Council with leaders who manage the strategic pillars that will help us achieve our vision.
In 2022, to hold ourselves accountable to our DE&I commitments and monitor our progress as we work to create a more equitable, inclusive environment for our colleagues, we chose to publicly disclose our annual U.S. Equal Employment Opportunity (EEO-1) report data.
Globally, we support Employee Resource Groups (ERGs). These voluntary, employee-led groups allow colleagues with shared experiences, interests, or goals to come together in a safe space to offer support, build a sense of community, and promote personal and professional development. Our ERGs have continued to grow – both in the number of active members in our Women's ERGs and with the introduction of four new groups: ERG de Afrodescendentes (Brazil), LGBTQIA+ ERG (Mexico), Multi-cultural ERG (EMEA), and Black Colleague Alliance (North America).
I would say one of the best things I have seen from the ERG in 2022 is the ability to have open conversations and support from each other regarding challenges women experience in the workplace. Whether dealing with work life balance, imposter syndrome, or selecting the right mentor...it has become evident that we are all in this together and regardless of your role in the organization many of us have this in common and are willing to support each other to overcome our challenges. The Women's ERG has become a community within ADM, and I am looking forward to the continued outreach in 2023."
Molly Strader Fruit,
Leader of the NA Women's ERG
Paradigm for Parity
Paradigm for Parity is a coalition of business leaders dedicated to addressing the corporate leadership gender gap. Our commitment through Paradigm for Parity focuses on improving gender balance in global leadership by 2030. In 2018, we made a pledge to reach gender parity in our senior leadership by 2030 and have been working diligently toward that goal.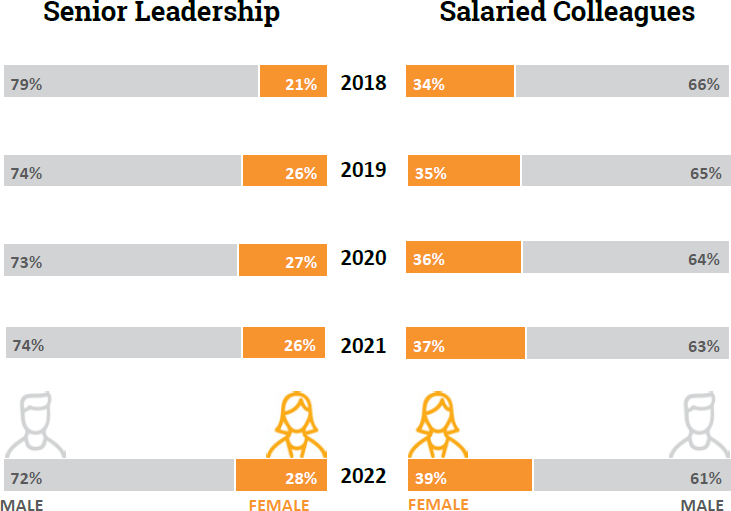 Supplier Diversity
We have a Supplier Diversity program that encourages the use of diverse suppliers, defined as businesses that are 51%+ owned by women, veterans, Hub-zoned, people with disabilities, LGBTQIA+, and minorities. Our initiative provides the opportunity for us to access diverse talent in some of the most dynamic emerging market segments in our global footprint. Supplier diversity promotes supplier participation that reflects our diverse customer base and business community.
ADM has expanded its Supplier Diversity program globally. This initiative has enabled us to have internal global champions to oversee the program in their regions, including EMEA, LATAM, and APAC. To identify potential diverse suppliers, we work with third-party organizations such as the National Minority Supplier Development Council (NMSDC), Women's Business Enterprise National Council (WBENC), and WeConnect International to assist in finding the best diverse talent for our sourcing opportunities. In addition to fulfilling customer requirements, diverse suppliers bring a variety of advantages to the table, including innovation, customer service, and competitive edge.
One of our internal platforms, Power BI, allows us to track our KPI's for diverse spend reporting to our external customers and internal stakeholders.
As ADM's Supplier Diversity program grows and seeks to become best in class, we are continuing to add new initiatives in the near future, such as the implementation of our Tier 2 Diverse Spend Reporting and Diverse Supplier Development / Mentor Protégé Program. We continue to work with our global teams to identify what supplier diversity looks like in each of our regions where we have a presence.
As the world's leader in agriculture processing, we continue to serve the vital needs of the world by creating opportunities to feed it better and bring awareness to supplier diversity being good business at ADM.
Health and Safety
Our people are our lifeblood – they innovate, create, and deliver. They are the ones who make our company great, and they are our future. We invest in our people and strive to create a workplace where they can thrive.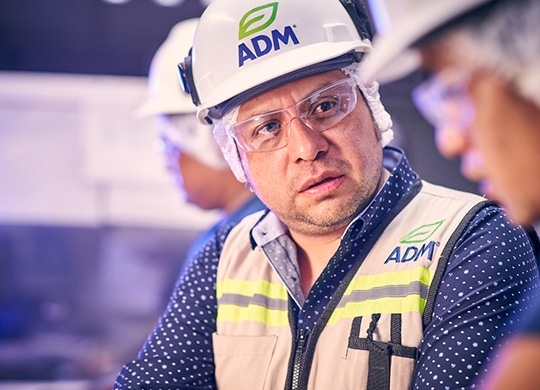 This includes building a safety culture so everyone goes home safely to their families and the things that are most important to them. And this also includes investing in our people to maximize their potential.
Safety
Occupational health and safety is paramount at ADM, and we are committed to fostering a safe working environment for all of our employees and contractors. Our team has embraced the vision of Safe or We Don't Do it.
Our safety and health management system is built on a robust list of policies, standards, and supporting documentation including life-critical standards that govern our high-risk work. We have improved our investigation work processes with a goal to prevent repeat incidents. Our internal audit program for Environmental, Health and Safety, and Process Safety has completely transformed over the last three years to provide essential governance and identify opportunities for improvement, reduce risk, support our compliance commitments, and share lessons learned.
In 2022, approximately 80% of our sites completed the year without recordable injuries and about 90% without lost workday injuries. Sadly, we mourn two fatalities, one ADM colleague in Germany and one contractor in Brazil.
We remain committed to our ambitious goal of reducing our Total Recordable Incident Rate and Lost Workday Incident rate by 50% in 2025 compared to a 2020 baseline. We have taken additional steps to meet these goals by launching or enhancing efforts to improve occupational safety, including:
Cut Resistant Gloves Clock-to-Clock
Safe Work Permit program for all maintenance activities
Working Safely for Supervisors Program
Contractors remain a crucial aspect of our safety system and since 2021, they have been fully integrated into our KPIs and the incident rates published in this report.

Employee Health Programs
In 2022, ADM launched a pilot program with Medcor/Work Right at its site in Decatur, Illinois, that can not only assess and treat minor injuries onsite, but also provide injury prevention resources to colleagues. The program includes ergonomic assessments and recommendations for our colleagues' workspaces, suggested stretching and rehabilitation exercises to prevent injuries related to repetitive movements or poor posture, and even massages. Employees can make appointments with the Medcor/Work Right team for advice and treatment at no cost.
We provide access to several virtual health support programs for our colleagues. For example, access to Hinge Health can help employees suffering from muscle or joint pain to work with a virtual care team to assess and develop a personalized exercise plan, reduce pain, find physical therapists, and more. We also provide weight management support through Wondr Health, diabetes and blood pressure management through Livongo, and a smoking cessation program in partnership with the American Cancer Society Quit for Life® program.
Learn more about our ESG approach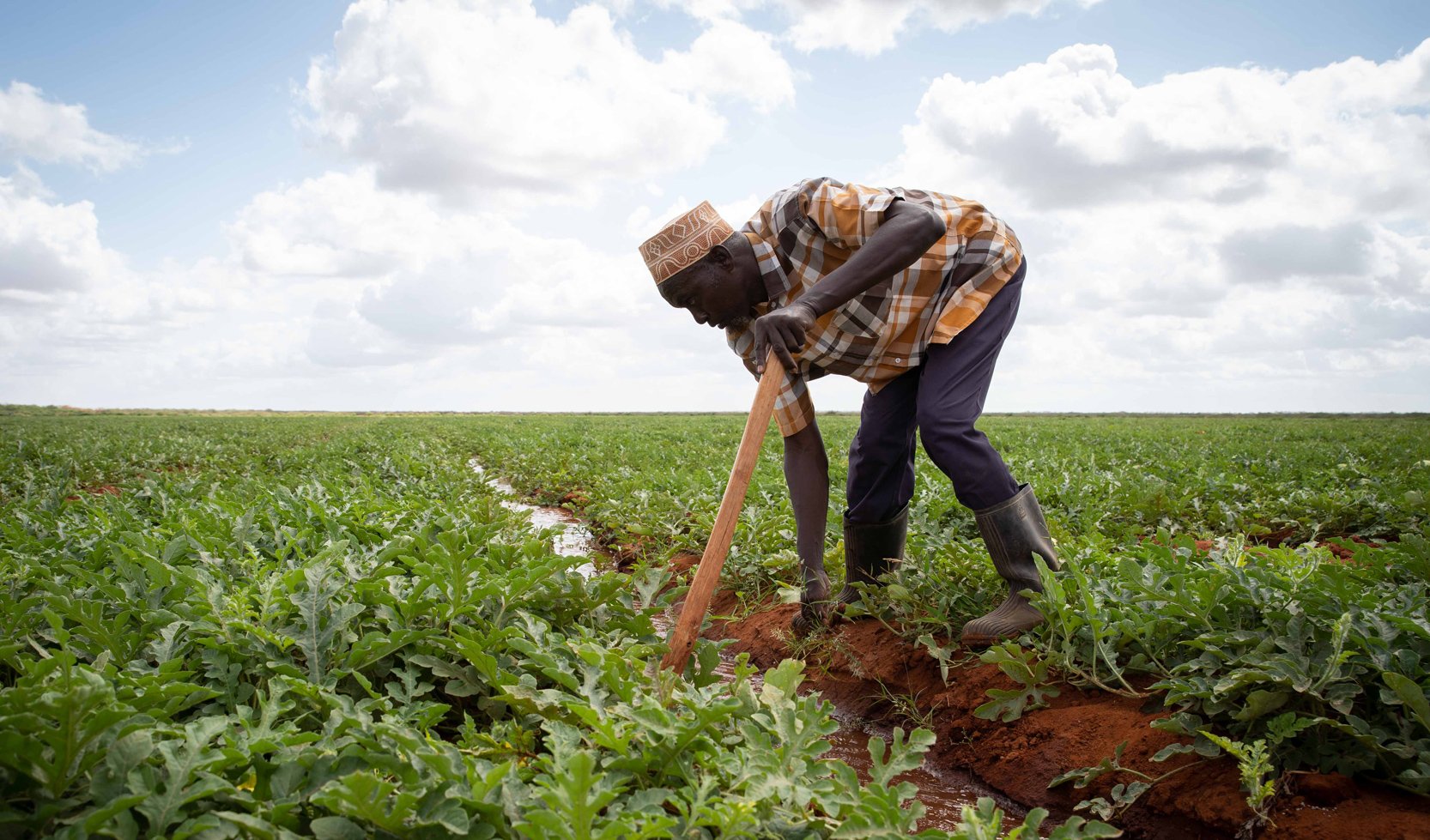 Scaling Impact
ADM is paving the way with good business practices, progressive solutions and mindful actions that make a positive impact.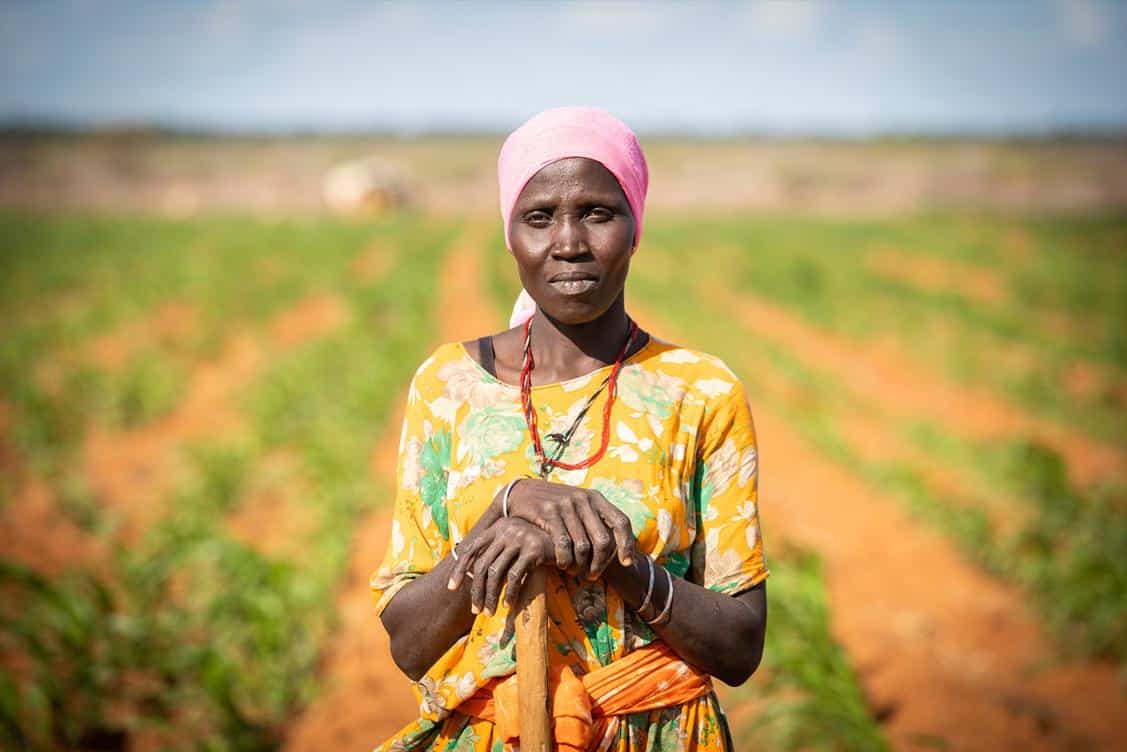 Feed the World
Food is fundamental. It sustains us, fulfills us and fuels our wellbeing. It's the most basic need with the most critical impact. ADM is devoted to that impact every single day.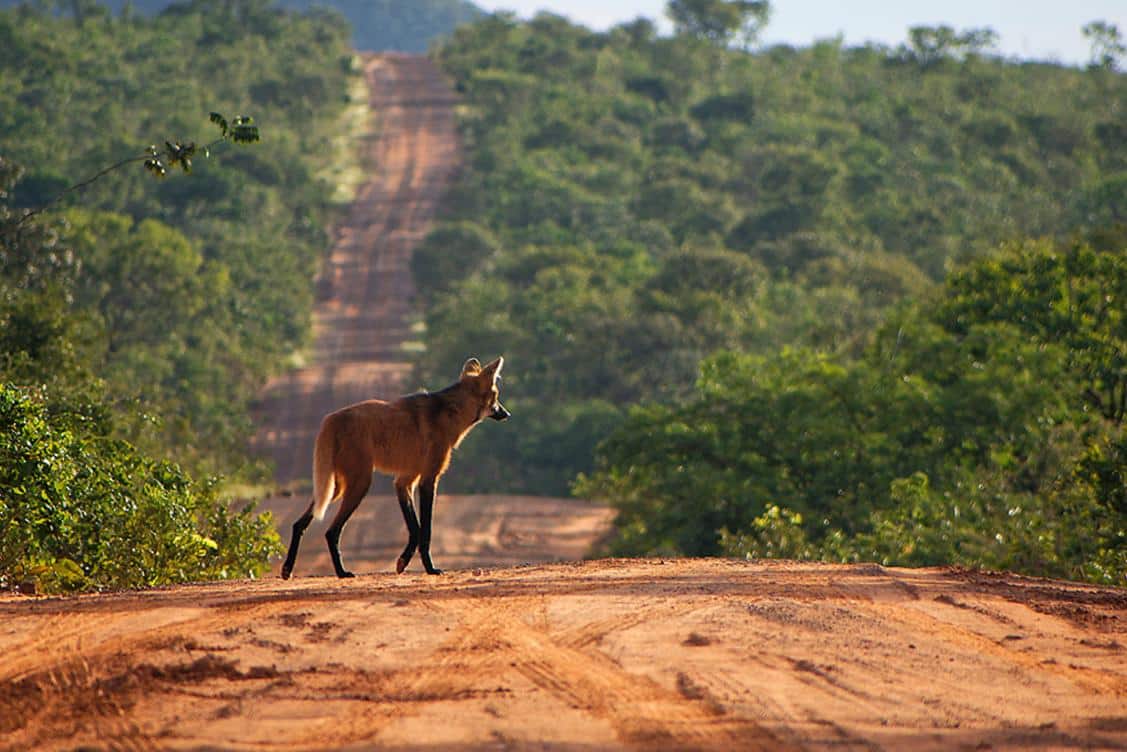 Protect Nature
At ADM, we have an unwavering commitment to global sustainability to create positive impact on the world and contribute to the greater good.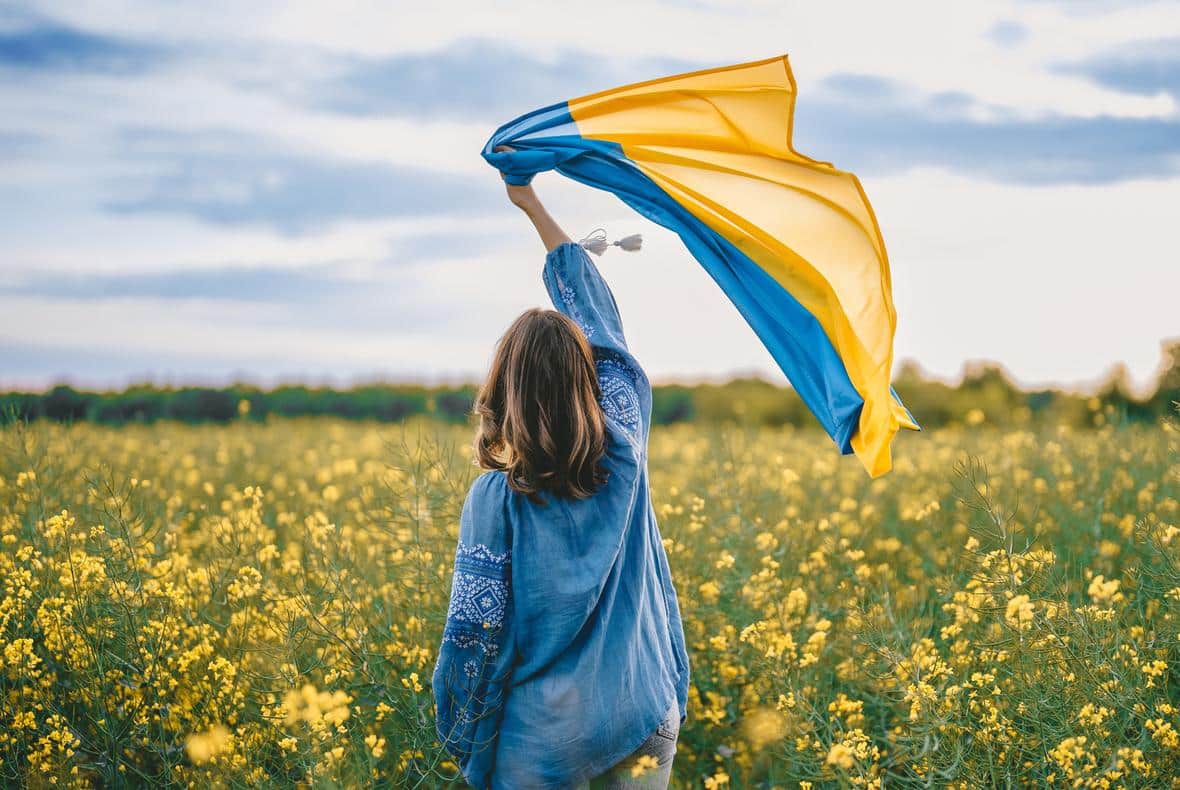 Enrich Lives
We believe that a skilled workforce and strong relationships with communities are core to our success and growth, and we can make a lasting impact on the world.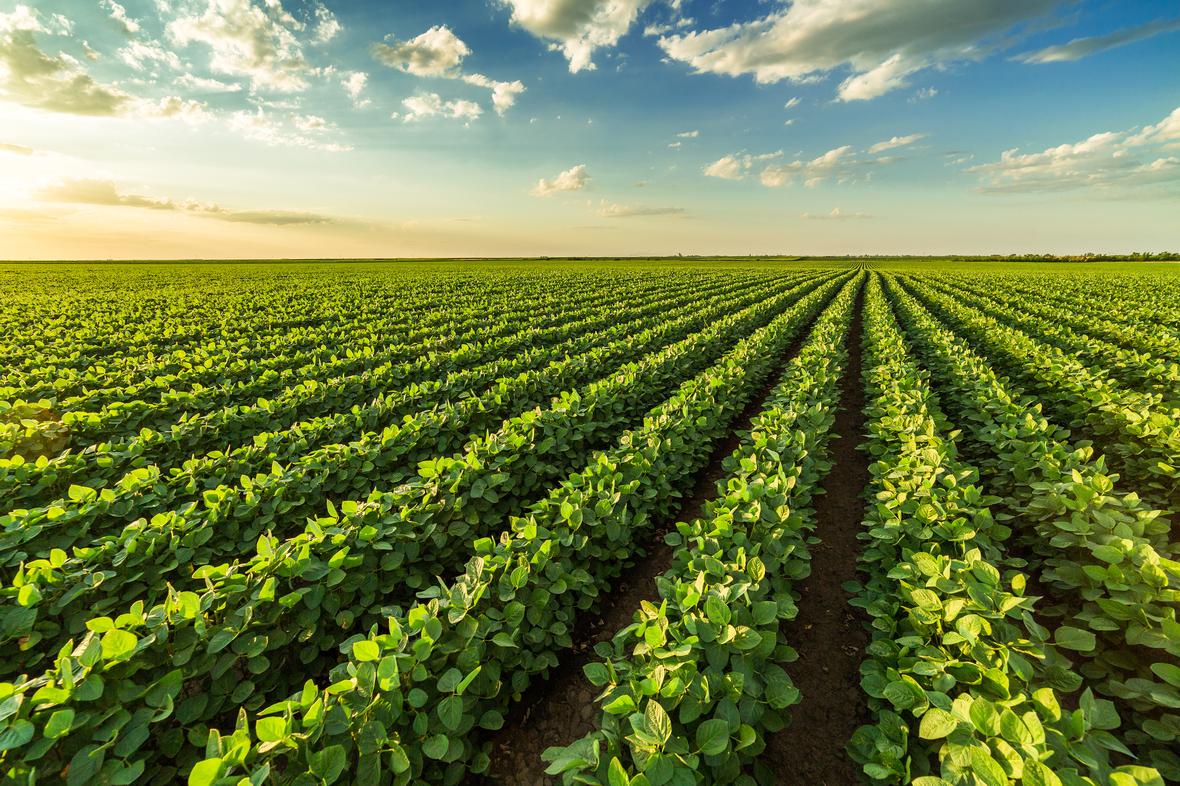 ---