ADM's Most-Read Stories in 2019
ADM's Most-Read Stories in 2019
Our ADM Stories page features in-depth stories about how we're growing, innovating and making an impact in communities around the world. Here are the top 5 most-read ADM Stories this year.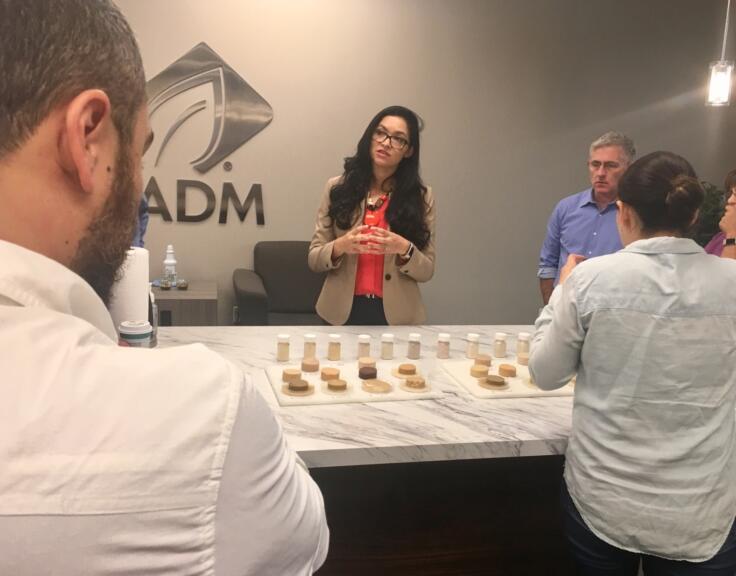 With the explosion of consumer interest in flexitarian diets, ADM customers have been asking for the science behind making delicious plant-based alternative meats. At our Food Innovation Center in Decatur, Illinois, the research and development team is sharing ADM's know-how, technological skills, and unmatched protein, natural flavor and specialty ingredient portfolio in an intensive, three-day customer experience known as the ADM Alternative Meat Seminar.
Whether they're vegan, flexitarian or just adventurous eaters, today's consumers are looking for more protein from more sources. This video showcases the role ADM plays in this trend that's on so many people's minds and plates.
As the global population grows, ADM has found a product that can help feed that growing demand for food. Over the past several years, ADM colleagues have been working closely with UK-based fertilizer development company Sirius Minerals to develop a fertilizer granule strong enough to transport and spread over fields. Enter POLY4, a naturally occurring, low chloride, multi-nutrient fertilizer certified for organic use. And it's being called a "game-changer" for the North American farmer.
Many smallholder farmers in the tropics do not have access to durable and affordable harvest equipment such as crop threshers, machines which separate grain from plants. Instead, the farmers rely on beating the plants with sticks to separate the grain, a time and labor intensive process which often leads to damage and low yields, limiting the ability of farmers to prosper. Imported threshers are often too costly, large and cumbersome for small farmers, have too high of energy needs or end up in the scrap pile if repair parts cannot be located or fabricated. That's where our support of the ADM Institute for the Prevention of Postharvest Loss at the University of Illinois and the Soybean Innovation Lab comes in.
Globally, up to one in seven people experiences the often debilitating headaches known as migraines. But there could be hope for those who suffer with severe head discomfort. New research shows that a 14-strain live-cultures supplement may be able to reduce the frequency, severity, and duration of migraine episodes.
Check out the ADM Stories page for more stories like these.
---