Study Shows ADM Protexin Live Cultures Product Could Offer Hope to Individuals with Severe Head Discomfort
Study Shows ADM Protexin Live Cultures Product Could Offer Hope to Individuals with Severe Head Discomfort
Globally, up to one in seven people experiences the often debilitating headaches known as migraines. But there could be hope for those who suffer with severe head discomfort. New research shows that a 14-strain live-cultures supplement may be able to reduce the frequency, severity, and duration of migraine episodes.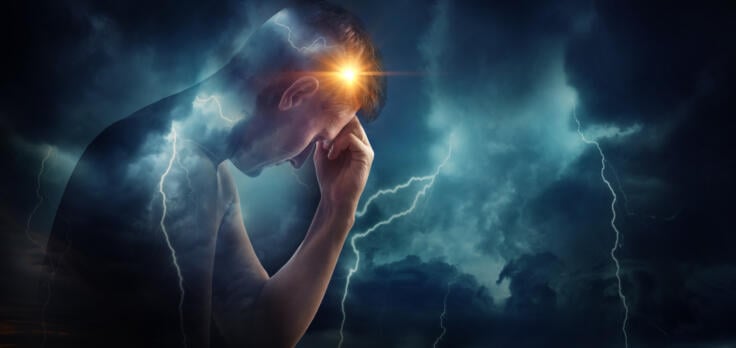 A study conducted by Dr. S. R. Jahromi and colleagues from the Iranian Center of Neurological Research at Tehran University of Medical Sciences is the first successful trial of its kind to show a beneficial role of live cultures products in alleviating migraine attacks. Published in Cephalagia—one of the world's leading headache journals— a supplement containing 14 strains of âgut-friendlyâ bacteria has been shown to significantly reduce both the frequency and severity of migraine headaches in adults. The researchers used a 14-strain bacteria product provided by ADM Protexin.
"This ground-breaking trial is the first of its kind to show that an oral live bacterial product is capable of improving multiple aspects of migraine headaches," said Dr. Ashton Harper, medical director at ADM Protexin Healthcare.
"The single most meaningful result of this current study was the substantial reduction in frequency of migraine attacks for those taking the multi-strain supplement. Although this area of research is relatively novel, and further confirmatory studies are required, it does hold promise for improving multiple symptoms in one of the world's most disabling illnesses."
In the study, 100 patients suffering from migraines received either the 14 strains of bacteria or a placebo for 8-10 weeks. By the end of the trial, the mean frequency of migraine attacks had significantly decreased in the supplement groups compared to placebo; 40% in the episodic migraine group (EM) and 45% in the chronic migraine group (CM). Migraine intensity also significantly improved in the supplement groups compared to placebo; 29% in the EM and 31% in CM. In addition, the use of medication was greatly reduced in both supplement groups and attack duration was also significantly reduced in the CM supplement group.
Previous evidence has demonstrated that gut microbiota play a key role in the gut-brain axis and disturbances of intestinal flora may be associated with imbalanced brain and nerve function, including migraine. Leading experts are encouraged by the research findings, which they believe are a significant breakthrough in understanding the role live bacteria and the gut play in the promotion of healthy cerebral function.
"There is certainly a link between migraine and the functioning of the gut, as many sufferers tell us about their digestive symptoms," said Dr. Katy Munro, headache specialist at the National Migraine Centre in the UK. "It is an interesting new approach to look at better gut health by the use of multi-strain supplements. Further research in this space is necessary, and we look forward to seeing the results of a larger-scale trial."
Bio-Kult® contains 14 strains of live and active cultures and is available in the UK from Boots and Lloyds Pharmacy as well as independent pharmacies and health food stores. It's also available online at Amazon.com and Bio-Kult.com.
---