Goals & Programs
Our Goals & Programs
ADM is fully committed to ending deforestation, preserving biodiversity and conserving resources in our operations and supply chain.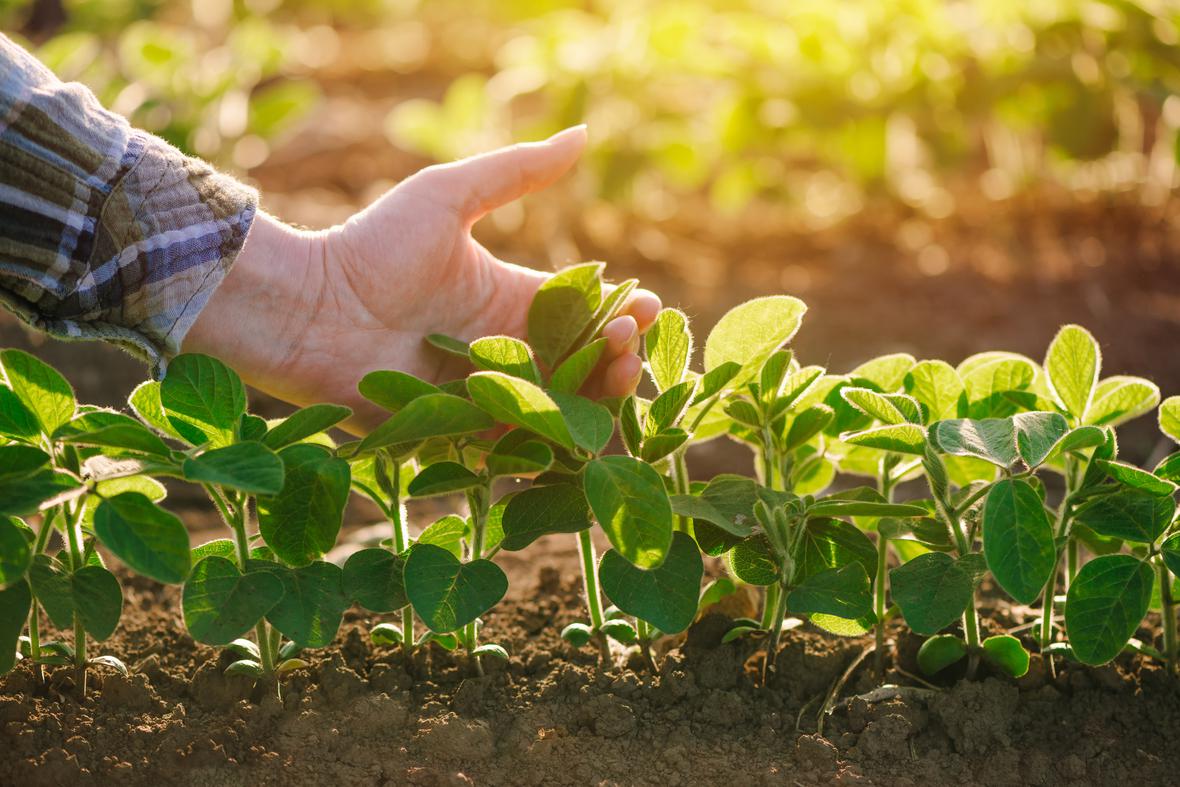 Our Commitments & Initiatives
Goals, Targets and KPIs
The United Nations Development Programme created the Sustainable Development Goals (SDGs) as a universal call to action to end poverty, protect the planet and ensure that all people enjoy peace and prosperity. The 17 SDGs provide clear guidelines and targets for countries and governments, although industry still has a vital role to help achieve these goals. At ADM, we have undertaken a mapping exercise to determine which SDGs align with our business objectives and in turn, allow us to make the greatest contribution toward achievement. Specifically, we are focusing our efforts toward Zero Hunger, Clean Water and Sanitation, Decent Work and Economic Growth, Climate Action, and Life On Land.
Below are highlights of some of our activities that support our commitment to these SDGs, as well as some of our other company goals.
New Commitments
In 2021, we announced our new commitment to be 100% deforestation-free by 2030 along with an updated policy to help us achieve that target. Throughout the year, we focused on traceability and are now excited to announce we have moved our target date to 2025. Last year, we also announced a new part of our Strive 35 goals – a 25% reduction of our Scope 3 GHG footprint by 2035.

Learn more about ADM's commitments and transparent reporting at www.adm.com/sustainability.
Strive 35 Environmental Goals

Soy

* For full explanation, see page 24.
Palm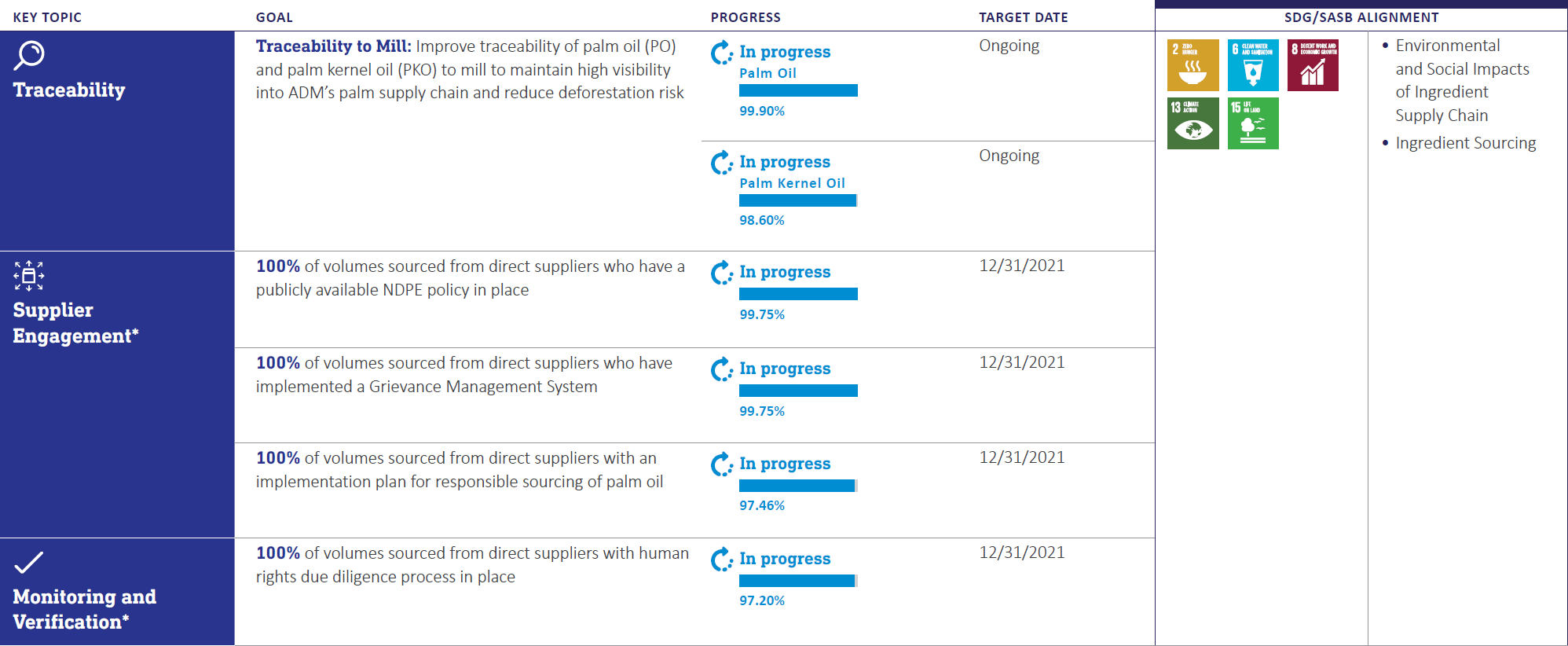 * For full explanation, see page 24.
Sustainable Agriculture

Operational and People Matters

* Full safety reporting see page 48.
---