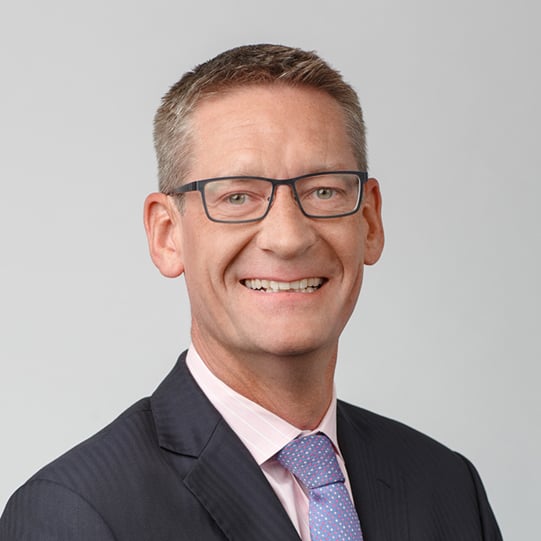 Ian Pinner
Senior Vice President, Strategy and Innovation
Ian Pinner is senior vice president, strategy and innovation, at ADM. In that role, he advances the implementation of ADM's strategy, oversees the company's focus on high-growth business and technology platforms, supervises the process of capital and resource allocation planning, leads ADM's mergers & acquisitions and business development activities, oversees the company's New Ventures group, leads global communications and the strategic PMO, and has responsibility for the company's sustainability efforts. Pinner is a member of the company's Executive Council.
Pinner joined ADM in 1999 and has served in many leadership roles in the company, including president, Southeast Asia, Australia & New Zealand, president, global destination marketing, president, global cocoa and chocolate, vice president, corporate strategy and financial planning & analysis, president, ADM grain, general manager, European softseeds, managing director, ADM milling and ADM Pura, manager of energy procurement & risk for ADM's European operations and general manager for ADM's oilseeds processing in the United Kingdom. Most recently he served as chief strategy & growth officer.
Prior to joining ADM, Pinner spent several years with S. C. Banks plc, a European commodity processing and trading company.