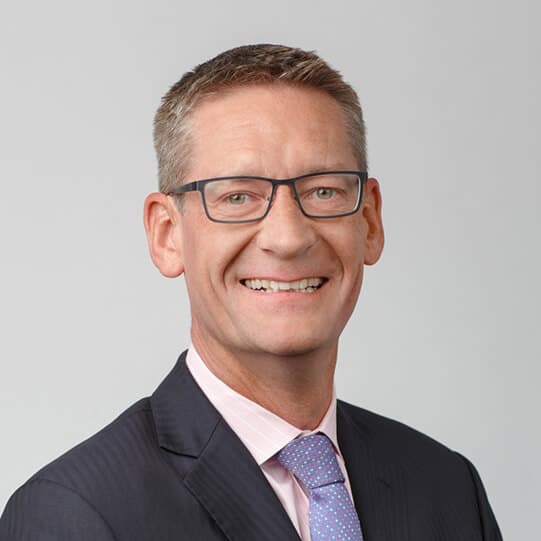 Ian Pinner
Senior Vice President, President, Nutrition, and Chief Sales and Marketing Officer
Ian Pinner is senior vice president, president, nutrition, and chief sales and marketing officer, at ADM. In that role, he oversees ADM's Nutrition Business unit and has responsibility for ADM's human nutrition, animal nutrition, and health and wellness businesses, as well as the company's global sales and marketing activities. Pinner is a member of the company's Executive Council since 2016.
Pinner joined ADM in 1999 and has served in many leadership roles in the company, including president, Southeast Asia, Australia & New Zealand; president, global destination marketing; president, global cocoa and chocolate; vice president, corporate strategy and financial planning & analysis; president, ADM grain; general manager, European softseeds; managing director, ADM milling and ADM Pura; manager of energy procurement & risk for ADM's European operations; and general manager for ADM's oilseeds processing in the United Kingdom. Most recently he served as chief strategy & growth officer.
Prior to joining ADM, Pinner spent several years with S.C. Banks plc, a European commodity processing and trading company.
Pinner holds a diploma in business and finance from Mander College in Bedford, England.
---