Renewable Chemicals Launches Sales of PG and Glycerin via Amazon
Renewable Chemicals Launches Sales of PG and Glycerin via Amazon
Demand for sustainable, bio-based solutions to product-formulation challenges is increasing with each passing year; one market-research company pegged the 2018 value of the global renewable chemicals market at a striking $88 billion.
ADM's Renewable Chemicals business boasts a broad portfolio of biobased products for food and industrial uses, and now the team, led by Kyle James, is significantly expanding its pool of prospective customers by offering some of its best-selling products for sale via e-commerce giant Amazon.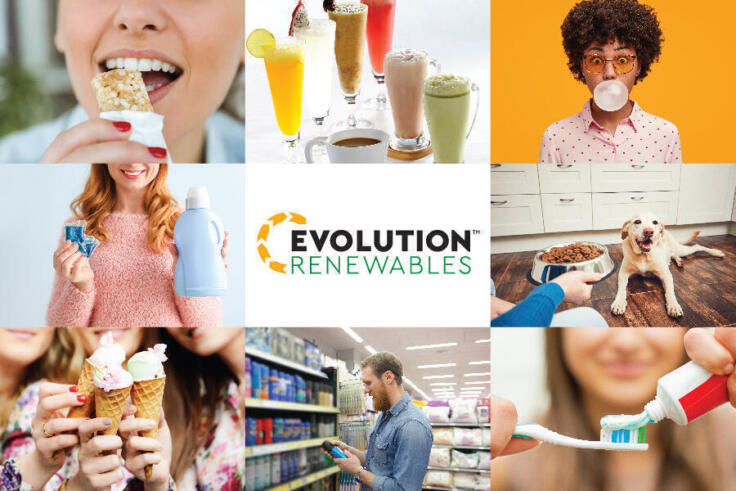 In May of this year, the Ag Services and Oilseeds business teamed up with ADM Ventures to launch their LinSheen line of linseed oils on Amazon. Initial results were positive, says Natarajan (NJ) Padmanabhan, director of new products for ADM Ventures, which is why the teams are about to add two popular ADM products — food- and industrial-grade propylene glycol and food-grade glycerin — to ADM's Amazon offerings. Propylene glycol and glycerin are either soy or canola based products, used in a variety of applications ranging from food and beverage ingredients to plastic components, to functional fluids, and even home and personal care products.
"This is one way we're working to extend our value chain to get closer to customers and end-users,â"said James. "Amazon has extraordinary reach and opens up a whole new avenue for attracting new customers. We're excited about the possibilities."
"Based on market assessment in the lab chemicals category on Amazon, we believe both propylene glycol and glycerin have tremendous opportunities in F&B and personal-care applications," adds Padmanabhan.
---